SMSProvider Connection and Source Folder Options
In this article, we are going to review the options related to the SMSProvider and the application source folder. It's important to ensure these settings are configured and have the proper permissions for our service to work correctly.
Topics covered in this article:
Configure the SMS Provider Connection
The SMSProvider is how all actions take place within the Configuration Manager Console or any API's available for Configuration Manager.
First, you will need to define the SMSProvider server name in our SMS Provider Connection Options dialog.
Within your Configuration Manager console, navigate to Monitoring > System Status > Component Status > Search for SMS_PROVIDERS

This search should return the SMSProver server(s) within your configuration manager environment.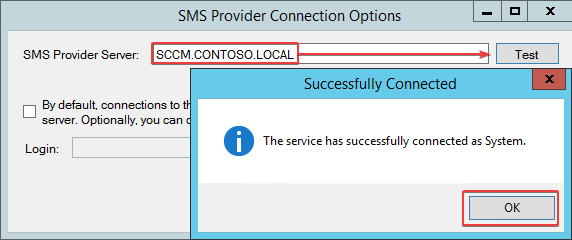 Important: We recommend that you review our article Permissions Required in SCCM for Base Installations to ensure you have the proper permissions configured to allow the service to create applications.
By default, the connection to the SMSProvider it performed using SYSTEM-context of the server running the publisher. Optionally, you can switch connection to the SMSProvider to use a domain service account: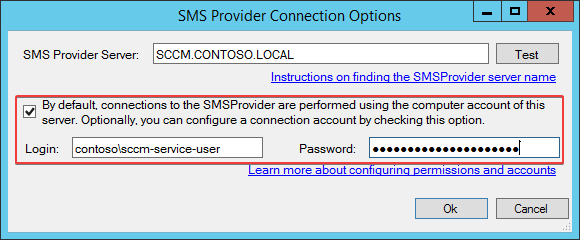 Application Source Folder
The Source Folder (UNC) is the root folder where you want all application content to be stored for applications created by the publisher.

The folder structure is %Folder%\Applications\%Vendor%\%Product%\%UniqueID%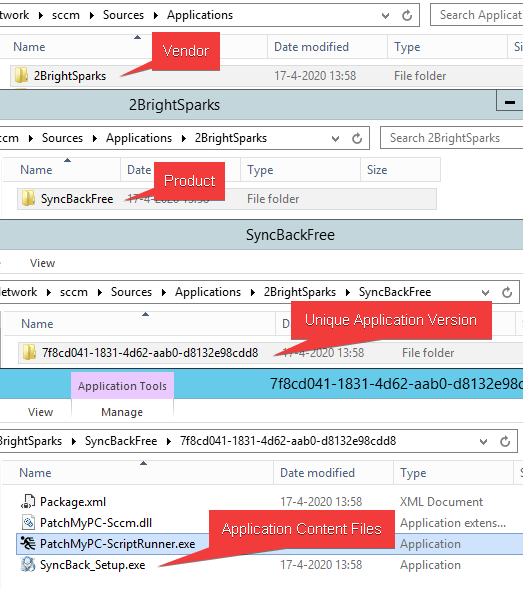 Important: All connections to the network share are performed using the computer account of the server. The computer account will need at a minimum modify permissions at both the share and NTFS-level. For more information on permissions required, please see our KB article Access to the Path Is Denied – Configuring Content Source Permissions