We are a Colorado-based company made up of 59 GIF lovers who work remotely in locations worldwide. The distance between us doesn't change the fact that we are a very close-knit team.
WE IMPROVE LIVES THROUGH TECHNOLOGY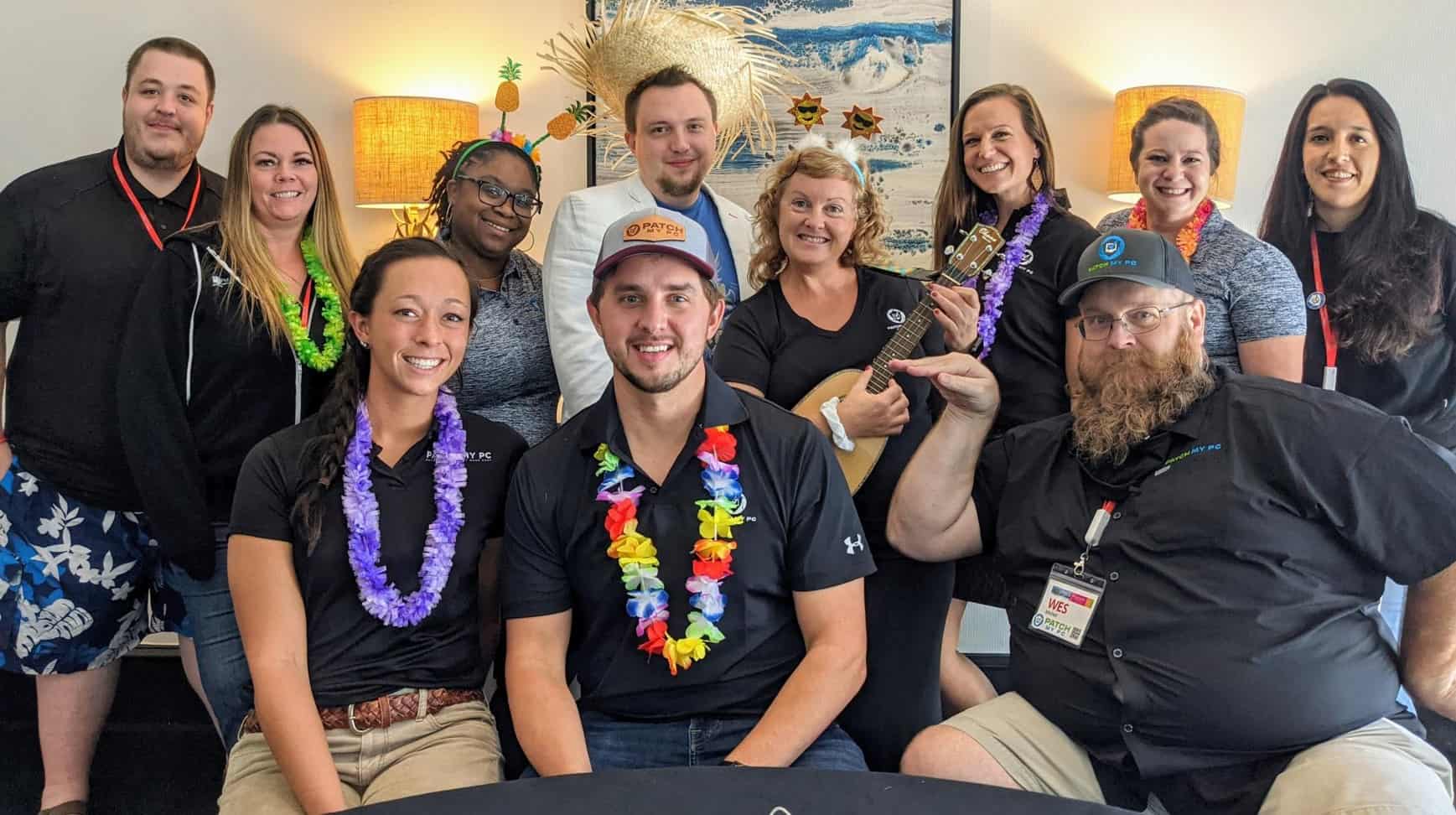 1. We are Humble
We value knowledge. We embrace that there is always more to learn, and the opportunity to learn exists in every interaction. A humble, forever-learning mindset helps us to inspire, innovate, and improve continually. We encourage our team members to feed their curiosity by offering opportunities for a rich, educational environment.
2. We Avoid Shenanigans
We believe in complete transparency. We execute our operations and interactions with honesty. While we make mistakes, we will never perform actions with the intent of being malicious or solely focused on self-interest.
3. We Create Experiences
We value every interaction with our customers and teammates. We strive to provide positive experiences by listening to everyone and showing genuine care.
4. We Pursue Excellence
We constantly strive to be better than the day before. Our team's spirit is driven by curiosity, not arrogance. We quickly identify our limitations, adjust, learn more, and enhance our expertise. We welcome new members with diverse skill sets, which allows us to meet our team and customers' needs.
5. We Serve Others
We serve our customers and teammates through continuous, tailored, and on-time support. We inspire our team to give back to their communities by dedicating their time and resources. By keeping people at the center of our core values, we understand that as our success grows, so does our capacity to impact the world.
6. We Show Empathy
We show unconditional respect to our customers and teammates. We put ourselves in people's shoes to understand their situation and to help them most effectively.
7. We Think Big
We don't shy away from problems. Challenges help us get out of our comfort zone and scale beyond limits. We try new things while understanding that failure is part of the process.
Health Coverage
You're covered with comprehensive medical, dental, and vision insurance. Patch My PC covers 99% of the premium for both the employee and any dependents.
Flexible Spending Account
Patch My PC matches up to $500/yr to your Flexible Spending Account (FSA) for qualified health plans. In addition, you can contribute additional funds tax-deferred.
Time Off
For US-based employees, enjoy 3 weeks of PTO to spend with your family, attend important events, vacation, or relax. In addition, we provide 2 weeks of paid sick time off, so you don't have to worry when life happens.
Home Office Reimbursement
We ensure our employees are comfortable working remotely by providing an allowance for home office equipment such as standing desks, chairs, and other office equipment.
Awesome Technology
We offer high-end equipment to ensure you can do your job! If you joined early enough, you may have even received a custom-built computer from our CEO from Microcenter!
Health Savings Account
Patch My PC contributes $2,000/yr to your Health Savings Account (HSA) for qualified health plans. In addition, you can contribute additional funds tax-deferred.
3 Paid Volunteer Days
As part of our give-back value, we provide employees 3-days of paid volunteer time per year.
Competitive Compensation
We offer competitive pay and a great culture and work environment.
Annual Bonus
We have annual bonuses based on company goals with a target of up to 12 percent of your yearly wage.
Growth Mindset
As a rapidly growing company, our employees are encouraged to explore new skills, embrace challenges, and focus on the opportunity to grow rather than focusing on the risk of failure. Individual employee success is a source of inspiration in our company, and we love to see and recognize it often!
Primary and Secondary Caregiver Leave
We offer 3 months of paid time off for new parents to welcome and bond with their babies.
Fully Remote
When you work for us, your furthest required commute is how far you want it to be! We began as a remote team and have built our company to support continuing that way. It provides you with flexibility and us with an incredible group of individuals.
401(k) with Employer Matching
Patch My PC matches 200% of employee 401k contributions up to the first 5% of their salary. Our 401(k) plan offers low-cost index funds.
Increased Time Off with Tenure
After 5 years with Patch My PC, enjoy 4 weeks of PTO with 250-hour max carry over.
Culture First
We have a culture based on action and customer obsession, and we always celebrate when our employees show our values.
Tuition Reimbursement
We offer tuition reimbursement ($5,250/yr) to help our team members continue to learn and grow.
Gym Reimbursement
We encourage a healthy lifestyle through gym benefits that can be used for memberships or home gym equipment.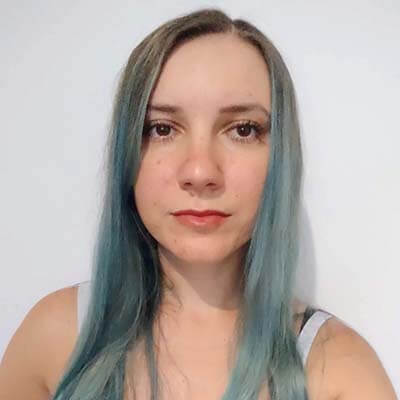 Ada Aitonean
Customer Engineer
Ada has been in Tech Support for 10+ years. She loves solving problems and interacting with customers, so the CSE role fits her like a glove. In her free time, Ada enjoys playing guitar and singing with her brother. She is also a writer. Her short stories have been published in anthologies and literary magazines and she is currently working on her own book.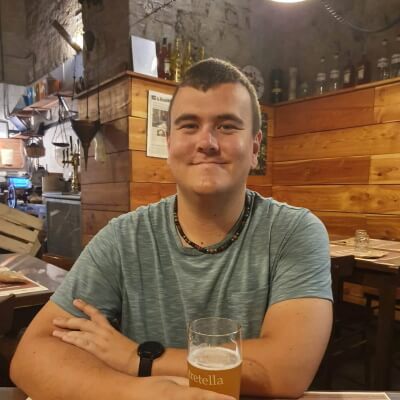 Adam Cook
Customer Engineer
Adam is a support engineer on our team and joined us at the end of 2020. He enjoys tinkering with different tech and is passionate about helping others. His favourite sport is cricket which he claims to be terrible at, but we're not convinced.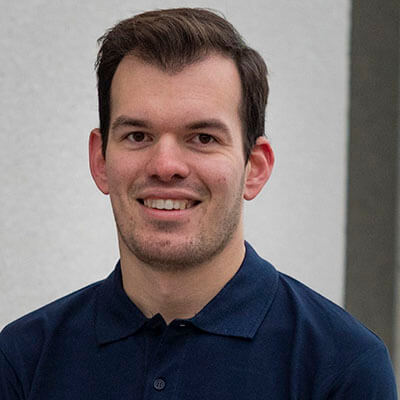 Alexander Verhaegen
Software Engineer
Alexander is an experienced consultant with a focus on Azure, he has worked for several years in this field. In 2020, he joined the Scappman team. In his free time, Alexander enjoys a variety of outdoor activities such as skiing, tennis, or taking walks. Recently, he has also started playing Padel. Additionally, he values spending time with family and friends and enjoys playing board games.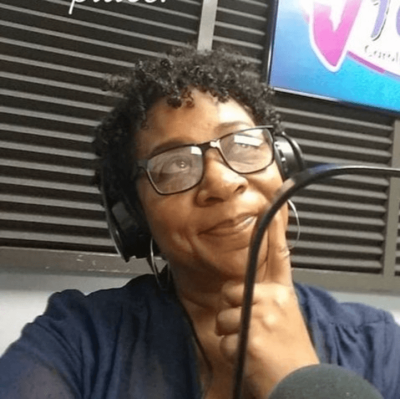 Alice Jarnagin
Account Executive
Alice is excited to bring her experience as an Account Executive in radio, to PMPC.  She has a heart for service and when she is not serving our PMPC clients, she is serving on the production team at her church, or wherever she can get her hands on some technical equipment. She also does voiceovers and announces at boxing matches in her spare time.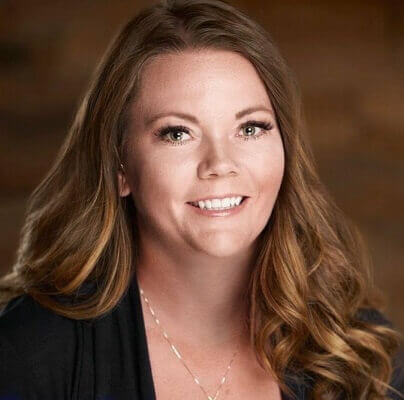 Amber Cole
HR & Bookkeeping Specialist
Amber is an Account Executive on our team. She joined us August 2021. Her background is in Human Resources and Business Management. She enjoys dancing, concerts, all sporting events especially football, traveling with her family, participating in community events and fundraisers. She loves to try all the small breweries in her town and meet new people.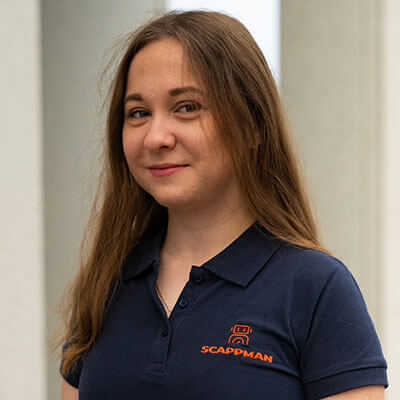 Anastasiia Kuz
Microsoft Tech Marketing Specialist
Ana has a strong passion for web development and a keen eye for detail when it comes to website user experience. In addition, she also enjoys creating technical blogs and learning new things about Microsoft Endpoint Manager. In her free time, she enjoys traveling to new places. She also loves spending time with family and friends, whether it's playing board games or just relaxing and catching up. When she wants to unwind and have some fun, you can find her on her Playstation competing in her favorite games.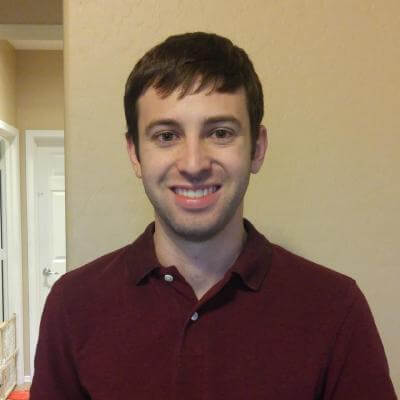 Andrew Jimenez
Software Engineer
Andrew has been an automation engineer with us since early 2020, and is responsible for adding new apps to the Patch My PC catalog. In his free time, he spends entirely too much time on Twitter.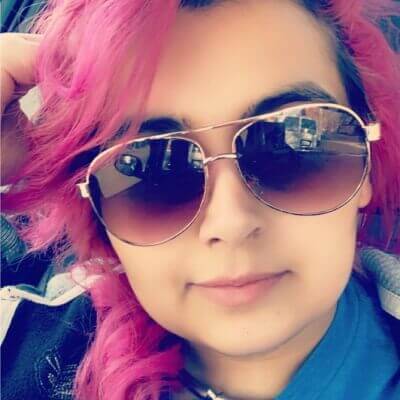 Angela Oscar
Account Executive
Angela is an Account Executive on our Accounts Team who joined in May 2022. She has four dogs, loves baking, and enjoys spending her time with her better-half playing videos games!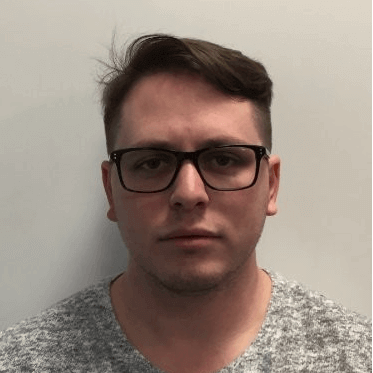 Antony Crudgington
Customer Engineer
Antony is one of our Support Engineers and joined Patch My PC in August 2021. He is a huge Football (Soccer) fan supporting West Ham. In his spare time, Antony loves family days out to the beach with his Partner, Son, and crazy Boston Terrier!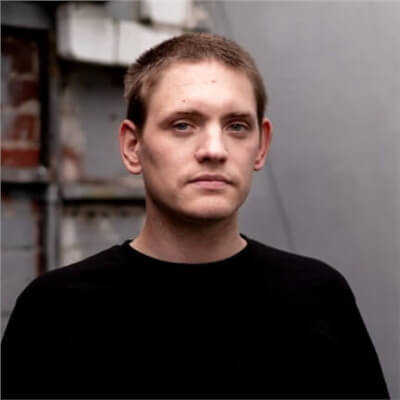 Ben Reader
Engineering
Ben is an engineer on our team and joined us early 2021. He's a Microsoft MVP who is obsessed with Intune, PowerShell and all things automation. He's dangerously obsessed with coffee and beer. While he's not working, Ben plays guitar in a band no one's ever heard of.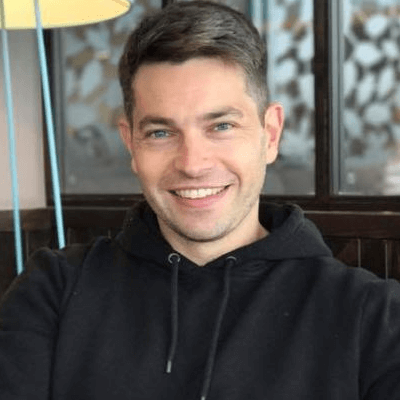 Ben Whitmore
Customer Engineer Lead
Ben is on our engineering team and joined us in July 2022. He is a Microsoft Enterprise Mobility MVP. He has been working in IT for 20+ years and loves any excuse to create a PowerShell script. He blogs at MSEndpointMgr.com where he shares his ideas and solutions to common problems in the endpoint space.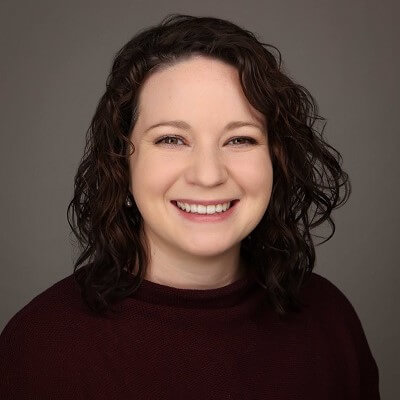 Chelsea Erwin
Director of Operations
Chelsea has been with Patch My PC since May 2020. She has a Master's degree in Finance and spends her free time trying to keep up with her two boys while squeezing in as much reading and CrossFit as possible.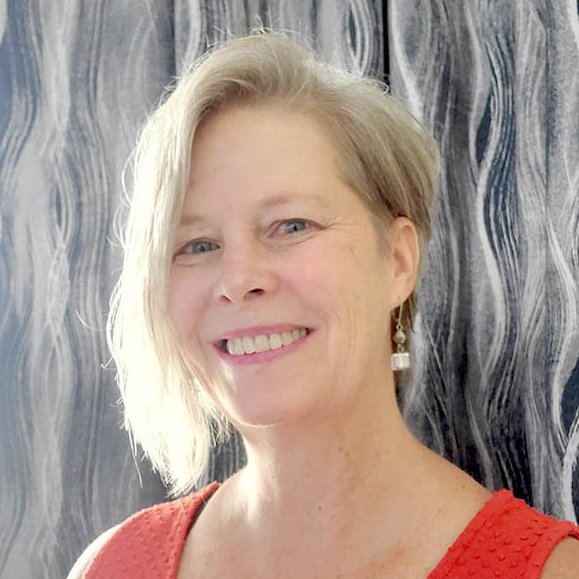 Cindy Soleil
Account Executive
Cindy joined Patch My PC in December 2021 as an Account Executive. She brings an attitude of gratitude, joy, and a zest for life! Cindy enjoys swimming, biking, paddleboarding, ukulele orchestra, singing, dancing, and a myriad of activities with friends.
Cody Mathis
Software Engineer
Cody has been an engineer with us since early 2020. He has 10+ years of Configuration Manager administration with an emphasis on automation, PowerShell, and C#. He has a passion for improving the user experience in creative ways. In his free time, Cody enjoys spending time with his wife and two kids, as well as playing video games, reading and running.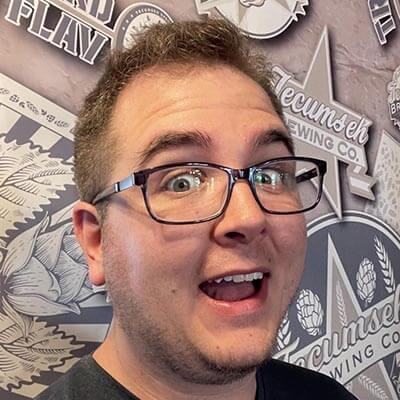 Cory Mathis
Graphic Designer
Cory is a graphic designer on our marketing team who joined in July 2022 and comes from an advertising and publishing background of 10+ years. He loves to help people out and learn something new. When Cory's not creating something fresh, he enjoys playing board games, drinking craft beer, listening to music, playing tennis, trail running and hanging out with his family and friends.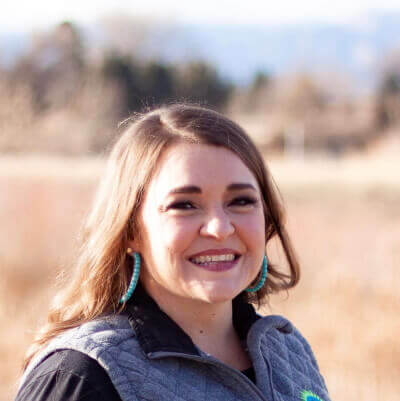 Crystal Ferguson
Accounts Team Lead
Crystal is an Account Executive on our team who joined in May 2022. Her background is in customer service, and she is extremely passionate about people. In her free time, she loves to spend time with family (her fiancé, 5 adult children, the sweetest granddaughter, and 2 of the best dogs in the world), go to concerts and music festivals, go camping and 4-wheeling in the Colorado mountains, sing at karaoke, and health and fitness of all sorts.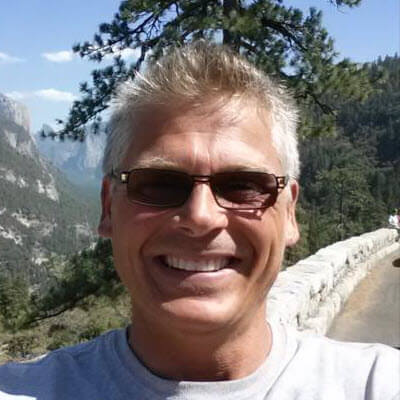 Dave Kingma
Customer Engineer
Dave enjoys going for long drives with his 500 HP Mustang convertible, with no defined destination. He also enjoys walking with his chocolate Labrador, Skor. Dave loves to cook and considers himself a bit of a foodie. Also when possible he enjoys soaking up the sun on the beach.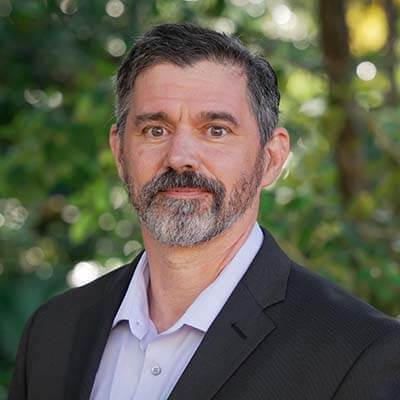 Dave Stewart
Engineering Manager
David is an Engineering Manager that joined our team in December of 2022. David was previously an Engineering Manager at Microsoft with over 20 years of experience working with Configuration Manager and software updates. David is passionate about many aspects of software engineering. In his free time David enjoys hanging out with his family, skiing, bicycling, and regular exercise.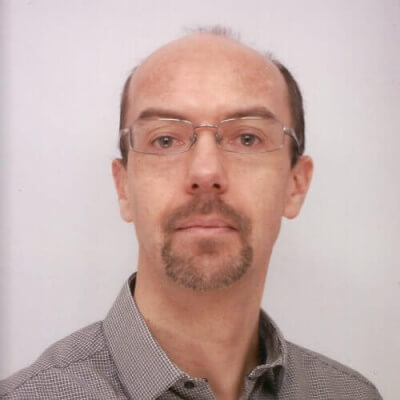 David Courtel
Software Engineer
David has been a senior software engineer at Patch My PC since 2018 and is in charge of the development of new features in our Publisher. Before Patch My PC, he wrote an open-source tool called WSUS Package Publisher, which he still enjoys working on in his free time, among other open-source projects. David enjoys swimming and kayaking on summer holidays on the water. He's also fluent in French.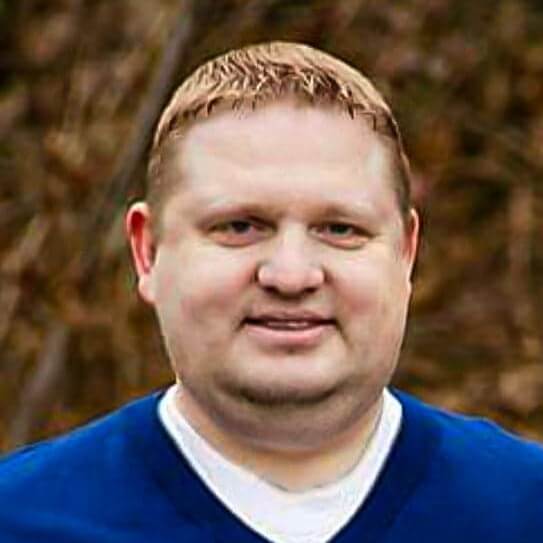 David James
VP, Engineering
David James is the VP of engineering and runs our engineering operations. David was previously the director of engineering at Microsoft for Microsoft Endpoint Manager Configuration Manager.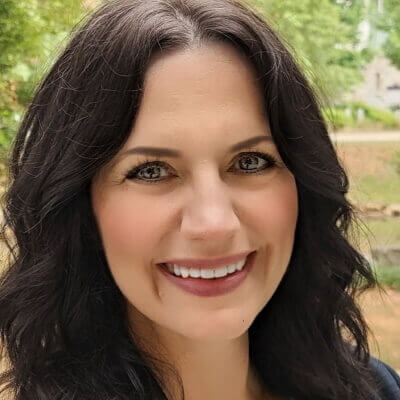 Dena Wilson
Executive Assistant
Dena enjoys helping and supporting others. In her spare time, she loves to hang out with her husband and daughters, sharing lots of laughter! She also is obsessed with her Boston Terrier, Baby Girl!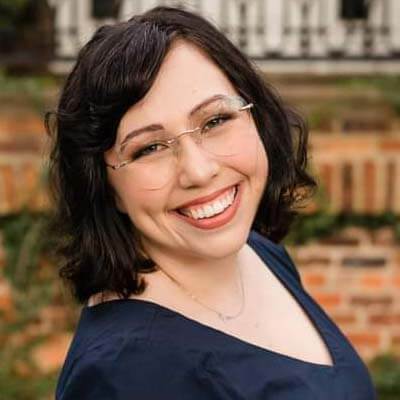 Emily Magon
Information Security Analyst
Emily joined Patch My PC as an Information Security Analyst in January 2023. Her motto is being kind first, and she brings that into her work. In her spare time, she enjoys studying Korean, cuddling her three dogs, trying new things (really, anything!), and falling down rabbit holes on Wikipedia!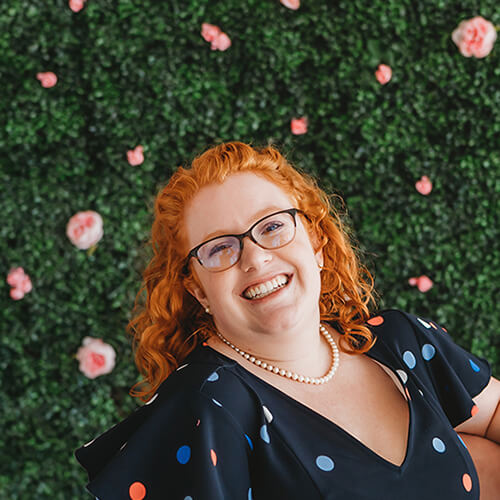 Faith Wipperman
Senior Administrative Assistant
Faith is a Senior Administrative Assistant who joined Patch My PC in 2022. She unironically enjoys color coding, label making, and all manners of organization. When not organizing things (professionally or personally) she enjoys reading, playing board games, cooking delicious food, and being accurately roasted by her son.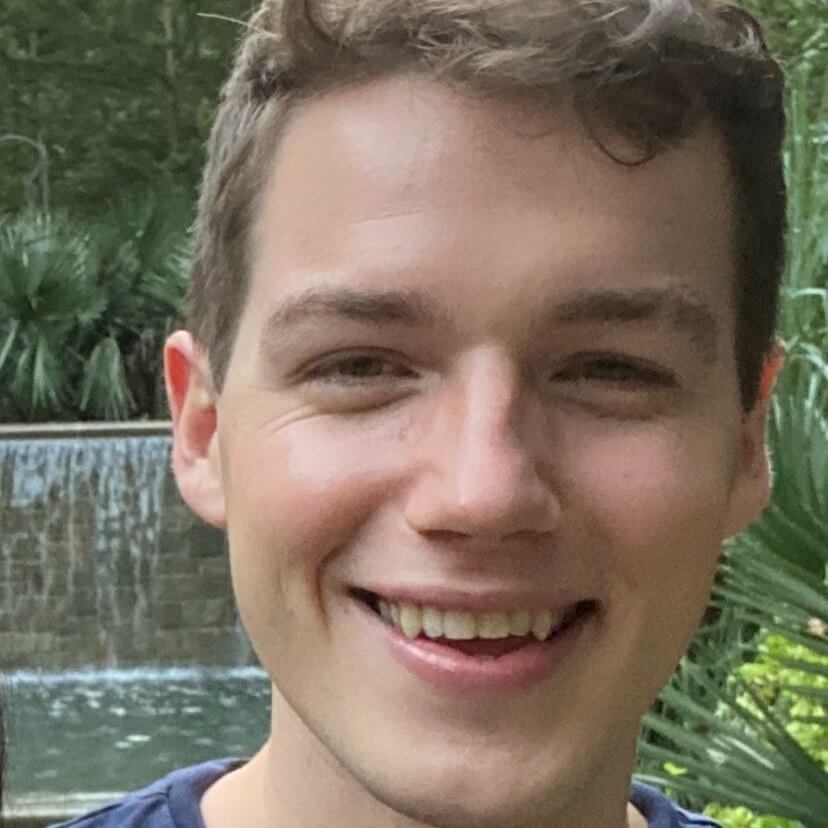 Graeme Lowe
IT Project Manager
Graeme is a Project Manager who joined the team in January 2023. He began his career in cloud infrastructure, and today uses his sprinklings of IT knowledge to serve the Engineering team at Patch My PC. In his free time, Graeme likes to eat and laugh, but never at the same time. His favorite book was once The Tao of Pooh and very well might still be.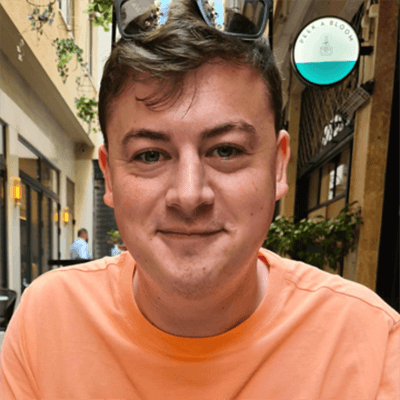 Jack Bennett
Account Executive
Jack is an Account Executive at Patch My PC. He's taken up golf in the last few years and says he now has an unhealthy addiction that occupies most of his  thoughts! He's often social and can be found at the nearest craft beer pubs around Manchester in the UK.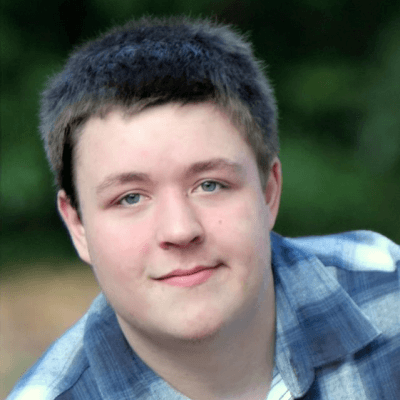 Jake Shackelford
Customer Engineer Lead
Jake is one of our support Engineers and joined the team in early 2021. In his spare time he enjoys being a regular member of intune.training and writing blog posts for SysManSquad in an attempt to help educate his peers and keep up to date on the latest tech. He frequents the WinAdmins discord server to keep up on the latest buzz in the community. When he's not working on tech he's building models or playing airsoft.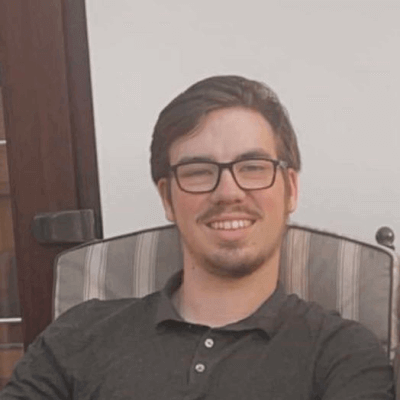 Jake Shipp
Account Executive
Jake is an Account Executive who started in May 2022. He's a huge football fan, his favorite team bein Liverpool FC. He also love to watch Grownups 1 and 2 with his partner and likes to play my video games in his spare time. He also has a boxer dog named Dave who he loves to take on walks and spend time with!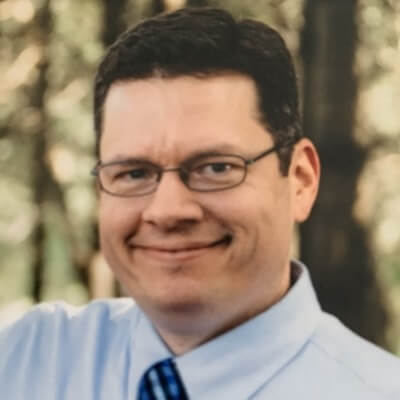 Jason Bergner
Software Engineer
Jason joined the Patch My PC Engineering team in January 2023. He has 15+ years of Configuration Manager administration experience and absolutely loves application packaging. Jason enjoys finding creative solutions to complex problems and sharing his knowledge of application deployments with others on his website. In his free time, he enjoys road trips, learning about history, and following his favorite Wisconsin sports teams.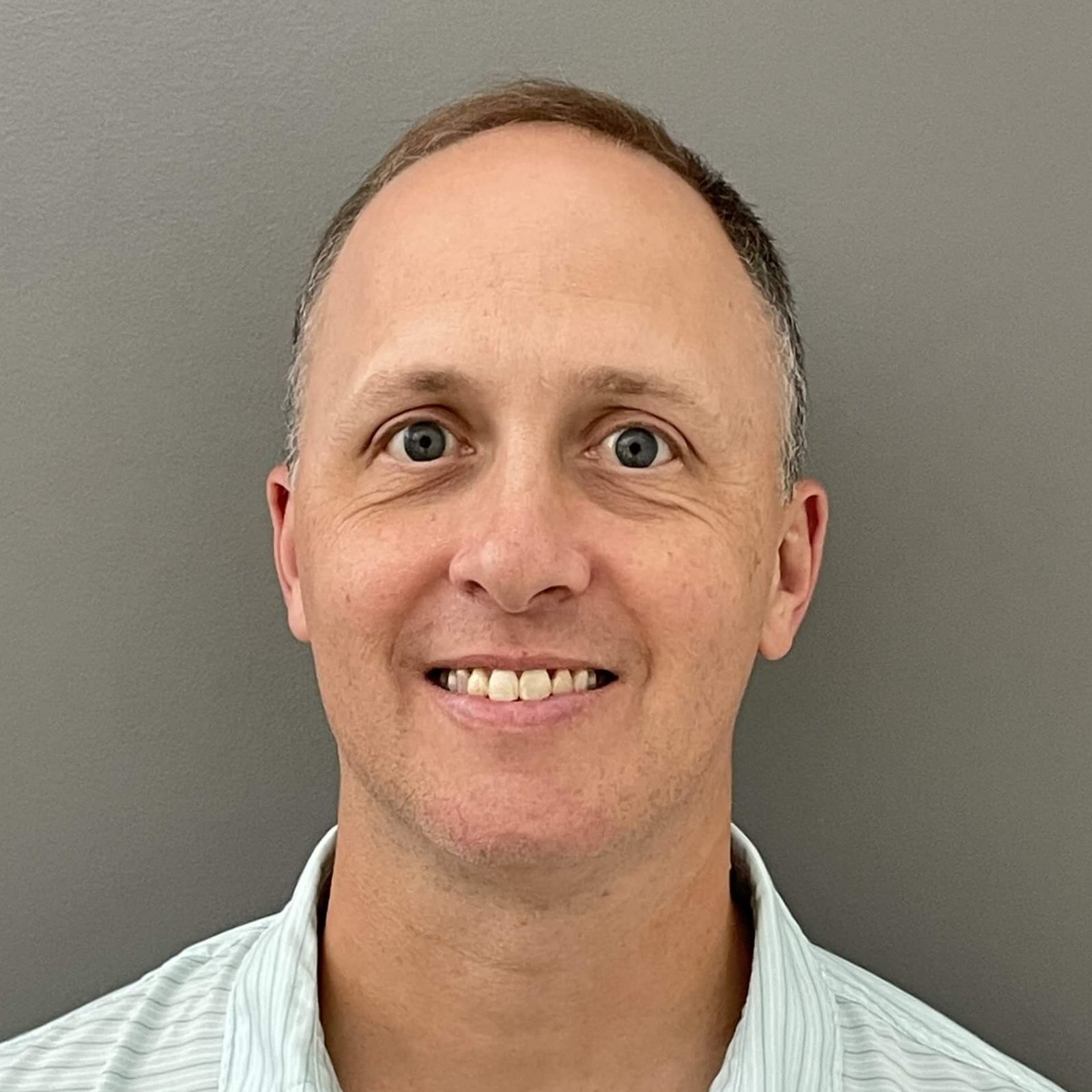 Jeffrey Lemly
Account Executive
Jeff is an Account Executive who joined the team in October 2022. His background is in Account Management, Customer Success and Sales. He enjoys spending time with his family, running, cycling, and being outdoors whenever possible.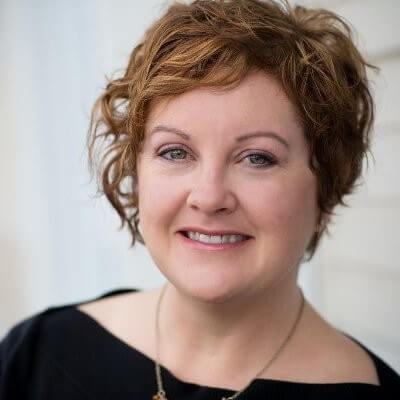 Jodie Lee
Sr. Account Executive
Jodie is the Sr. Account Executive on our team. She joined us in 2021. In her spare time, she can be found dancing, singing, hiking, podcasting, biking and flying. She also enjoys making music with her ukulele, harmonica, and guitar. "If I'm having fun, mastery doesn't much matter to me. If mastery happens, well, that's just bonus fun!" - Jodie Lee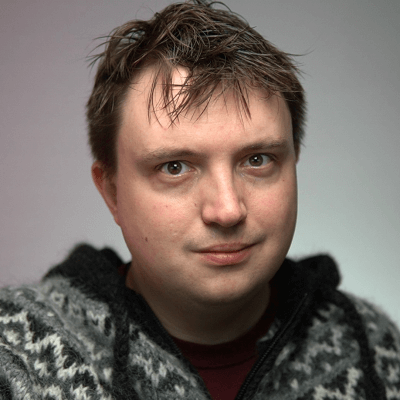 Jordan Benzing
Security Engineer Lead
Jordan Benzing loves patching and has had the opportunity to present on stages all around the world including the Midwestern Management Summit in Minneapolis, on subjects such as reporting, patching, and that wonderful thing no one likes doing: documentation. He also has six, yes that's right, SIX dogs. Two Golden Retrievers, a Shiba Inu, two german shepherds, and a Belgian Malinois.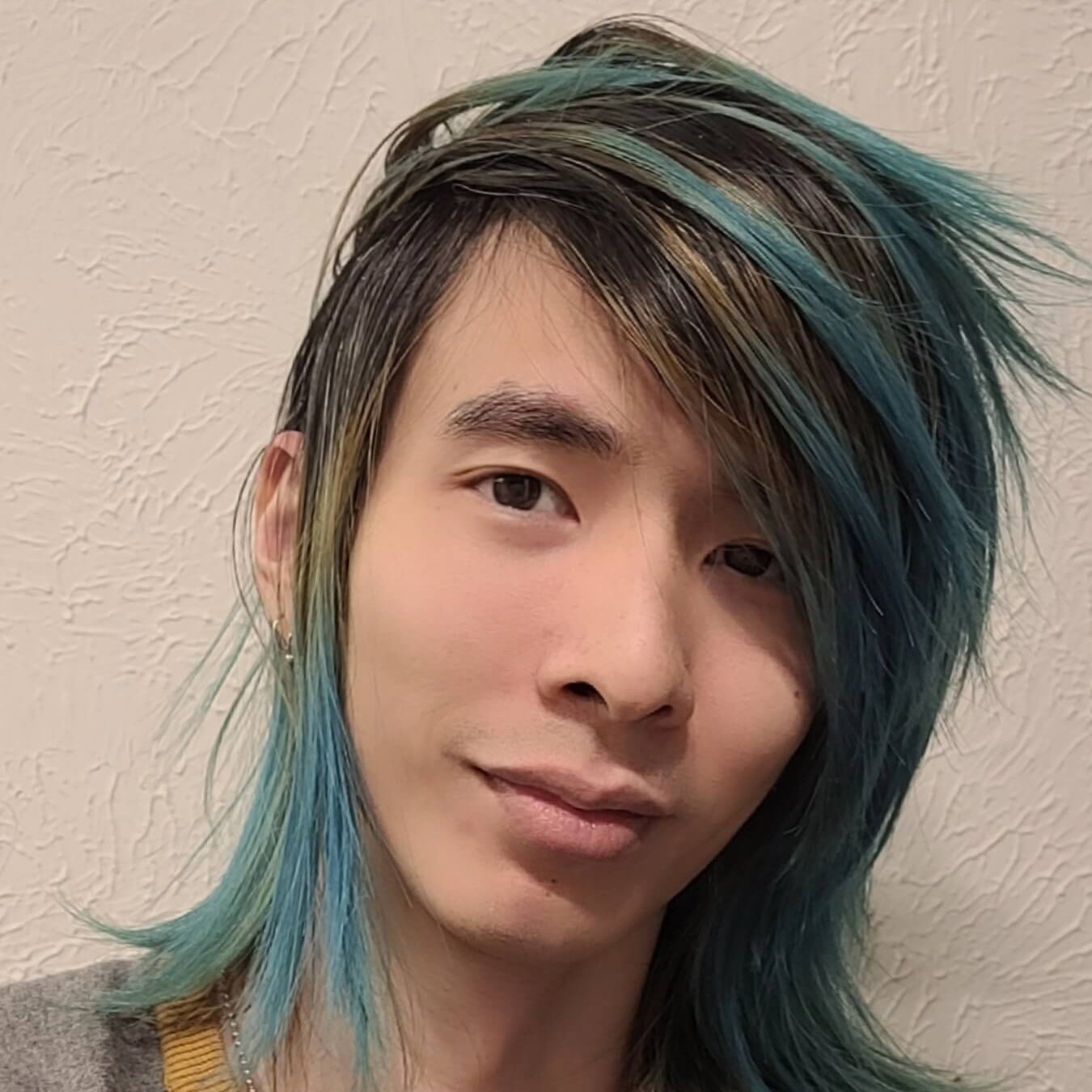 Joseph Nguyen
Account Executive
Joey is a jack-of-all-trades that enjoys learning new things. His favorite hobbies are gaming, cosplay, cooking, and billiards. He joined our team in October 2022 and is excited about his Patch My PC journey. Joey is passionate about striving to be the best version of himself.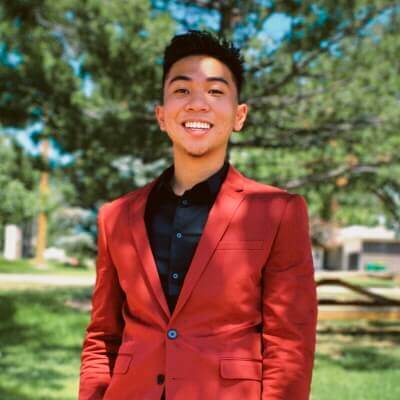 Joshua Sitompul
Security Analyst
Josh is a Security Analyst that Joined in May 2022. He comes from a healthcare background but has been in the tech scene since he was younger. As much as Josh loves to ensure security, the red team side of him always wants to find a way around it. Outside work, he loves to shoot hoops, try new restaurants with his partner, and watch his stocks go to the moon.
Justin Chalfant
Founder and CEO
I founded Patch My PC in 2011. I enjoy all the technical aspects of developing solutions for our customer's problems. Outside of work, I love playing ice hockey, and I'm a big Colorado Avalanche fan!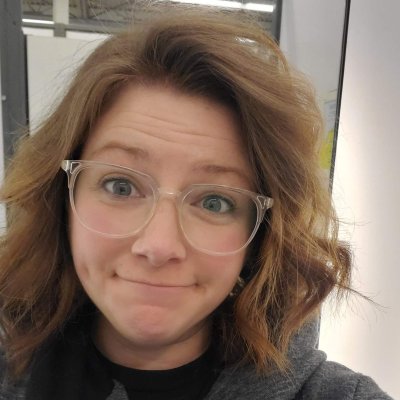 Katie Osborn
Senior Administrative Assistant
Katie is passionate about helping others and supporting team members. She joined Patch my PC in 2022 as a Senior Administrative Assitant. Outside of PMPC she has a passion for sewing and loves creating cosplay costumes for herself and her son.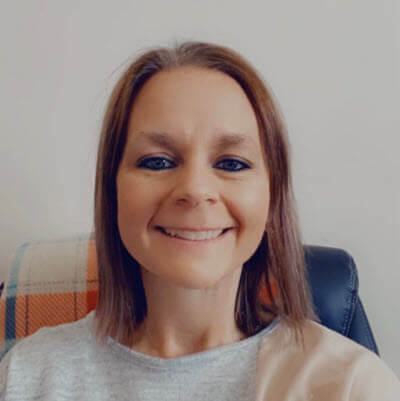 Kim Bourell
Account Executive
Kim joined us March 2022 and her background is in accounting and finance. She enjoys reading, quilting, CrossFit, and spending time with family and friends. She recently tried paddle boarding and fell in love.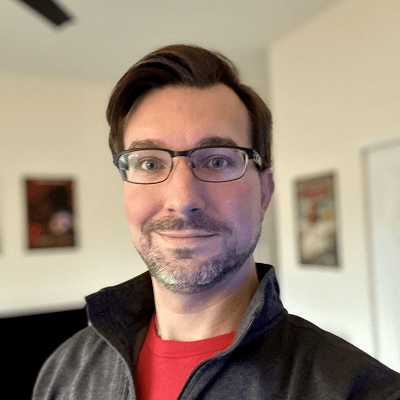 Kyle Naumowich
Customer Engineer
Kyle joined the team in early 2023 and is enthusiastic about everything related to managing endpoints. He loves thinking creatively to solve problems and help others. In his free time, he enjoys going to concerts, watching movies, playing video games, and watching baseball (huge St. Louis Cardinals fan). His dog Charlie likes to walk him three to five miles per day.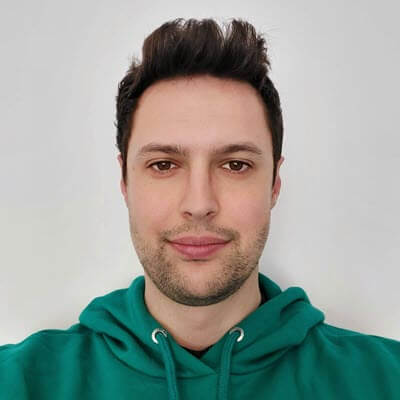 Liviu Barbat
Customer Engineer
Liviu loves any good challenge. His experience relates mostly to Configuration Manager. He started to delve into Intune - MDM and MAM mostly. Among the things Liviu loves to do, he mentions traveling, video games, spending time with friends and loved ones. Liviu is trilingual: Romanian as a native language, English, and German.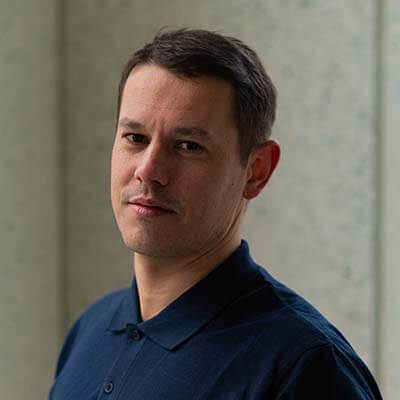 Maarten Follaets
Director of Growth
Maarten is passionate about great customer experiences, customer acquisitions, and improving value for our customers. He has a background as an Intune engineer and is one of the founders of Scappman. In his spare time, he loves to cycle across Europe's highest mountains and do outdoor family activities.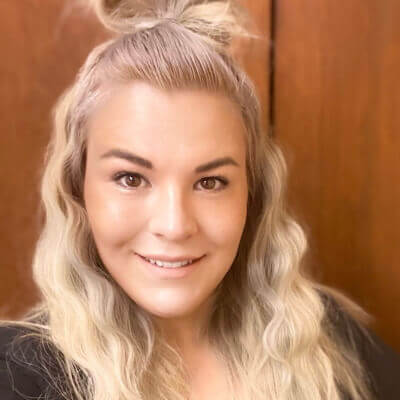 Margot Games
Operations Lead, Accounts
Margot Games is an Account Executive on our team. She has a background working with municipal courts and in county government, as a Deputy Clerk and Court Reporter. She enjoys hanging out with her kids, volunteering, watching sports, traveling, and doing anything outdoorsy.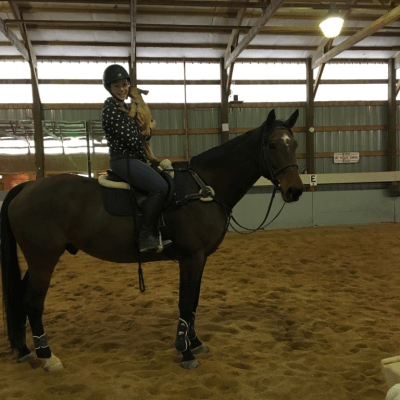 Marie Chalfant
Director of Team & Customer Experience
Marie wears many hats day-to-day, but her primary responsibility to to ensure our team and customers are awesome experiences. In her spare time, Marie likes to spend time with her horse Tater Tot and her dog Mogli.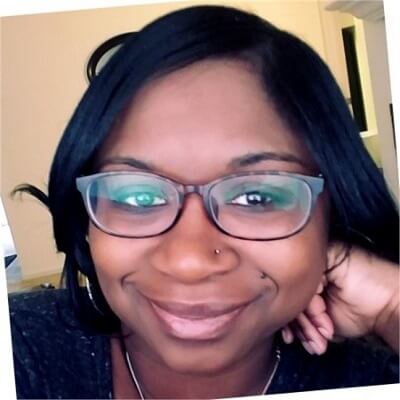 Michelle Tyree
Sr. Account Executive
Michelle is an Account Executive who started in July 2021 and has a background in property management, finance, and accounting. In her spare time, she enjoys spending quality time with her family, taking random long weekend trips to different states to enjoy the local cuisine, whiskey, and craft beer!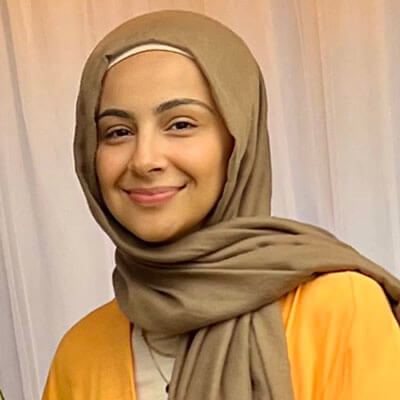 Mona Aboushamalah
Customer Engineer
Mona is passionate about finding innovative solutions to everyday problems. She loves her role as a CSE because she can combine that with her strong passion for helping others. She values time spent with family and friends, loves to travel, and enjoys driving really cool cars.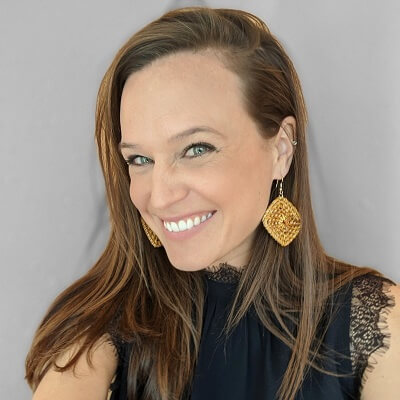 Natalie Diller
Customer Engagement and Marketing Manager
Natalie is the Customer Engagement and Marketing Manager here at Patch My PC. She's passionate about connecting with people around the world through her travels and loves that it's a part of her day-to-day role. When she's not traveling or hiking the mountains of her home base in Colorado, she's spending her time tending to her 100+ plant babies at home.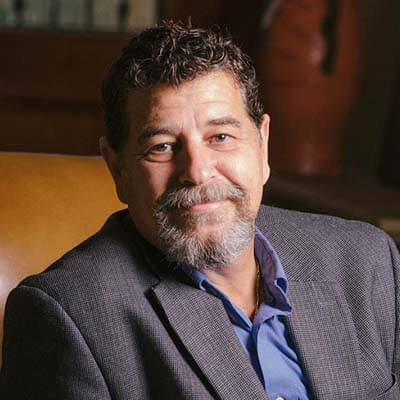 Neil Butchart
Director of Enterprise & GTM Strategy
Neil joined Patch My PC in January 2023. Neil is a dual citizen, growing up in Angus, Scotland. He has lived and worked in 6 countries and across 3 continents. Neil is coming back to his "roots" in the patch management space and is excited to be part of the growing PMPC team! In his free time, Neil loves spending time with his wife and 6 children, playing golf, following the Spurs (not the San Antonio Spurs, but TOTTENHAM Hotspur), and grilling up some mean TX BBQ. He believes all good things were created by the Scots!!!!!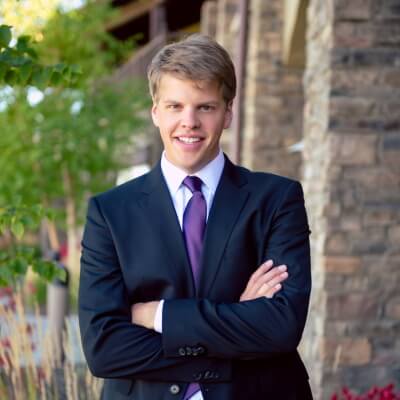 Nicholas Books
Legal
Nick takes care of the legal side for Patch My PC and we've been grateful for it ever since he came on board! In his spare time he enjoys running, skiing and reading.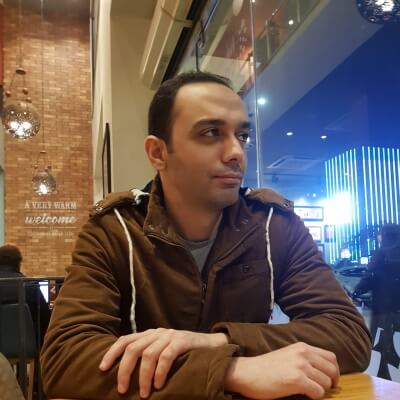 Omar Ramiah
Software Engineer
Omar is a support engineer and was one of the very first members of the Team at Patch My PC. He's responsible for checking updates daily, as well as making needed updates for our product. He loves to nerd out over anything computer and technology related. He loves watching TV shows and movies and has been a PC gamer since he was 5. In Omar's free time, he enjoys reading, working out and spending time with friends.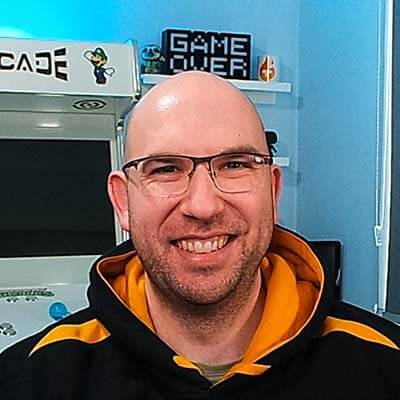 Peter Carpanzano
Customer Engineer
Peter joined the engineering team in November 2022 and brings 12+ years of Configuration Manager administration experience and loves to increase his knowledge in IT whenever possible. In his free time he enjoys weight training in the mornings, playing and streaming video games, reading up on the latest tech and watching NBA games.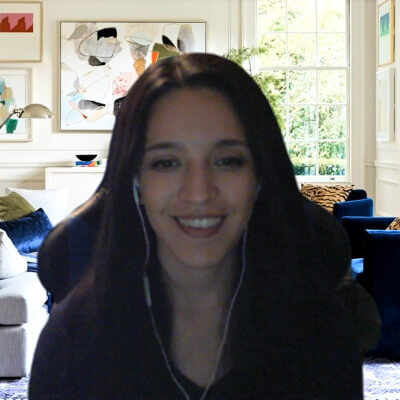 Priscilla Leon
Customer Engineer
Priscilla loves learning about anything IT, she even created her own YouTube channel to share her knowledge and learning process with others! She's passionate about helping others and empowering people to be successful. In her free time, she enjoys spending time with family, friends, and her dogs.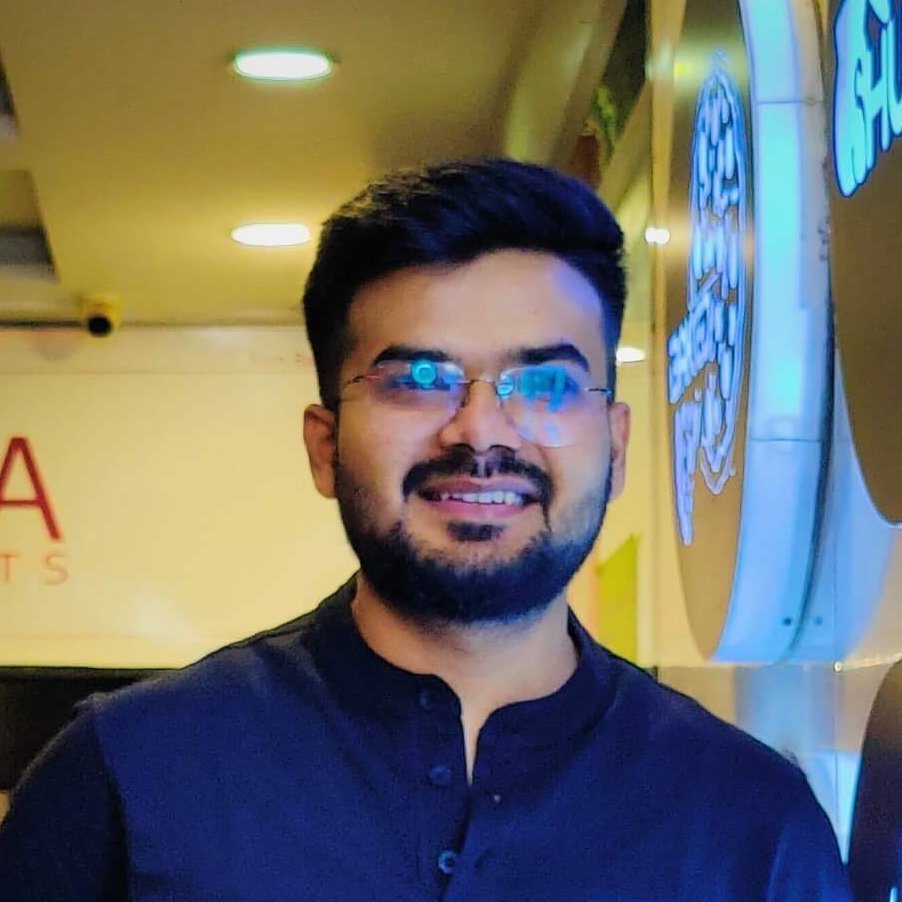 Raunak Desai
Customer Engineer
Raunak became a part of our engineering team in November 2022. He is the first-ever employee based out of India. He has been using Intune and SCCM since the beginning of his career, is fond of cloud tech, and is eager to learn new technology. Graphic designing is his side hustle, and he is pretty amazing at it. He enjoys playing Xbox games, going trekking, and on long rides in his spare time. He is a fantastic cricketer who led a squad for nearly two years in college. He enjoys singing yet claims to be a terrible singer.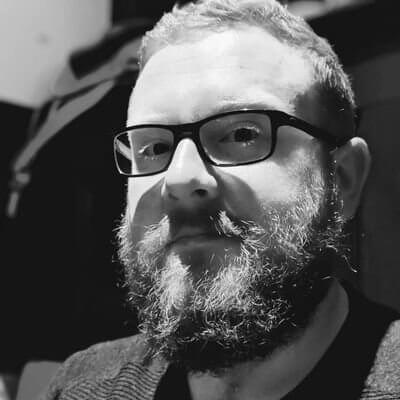 Scott McAllister
Customer Engineer
Scott is a Support Engineer at Patch My PC and joined in August 2021. In his spare time, Scott enjoys playing video games, collecting trading cards, and enjoying nice craft beer. He also has a Miniature Dachshund called Link that requires all the attention in the world.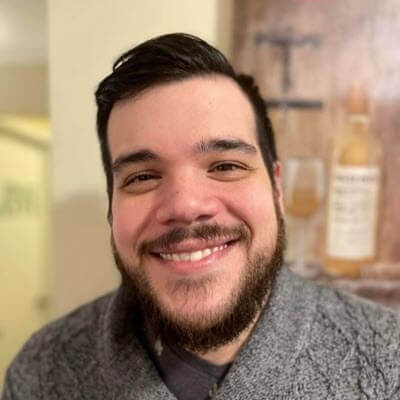 Spencer Cruz
Customer Engineer
Spencer enjoys learning about all things technology and is always willing to offer support! In his spare time, he enjoys playing the latest video games and spending time with his family. It's also never a dull moment at his house where he lives with 3 cats (Butters, Millie, and Roni), a dog (Buzz, after Buzz Lightyear), and a 3 year old (Levi)!
Click here to see Spencer's spot light blog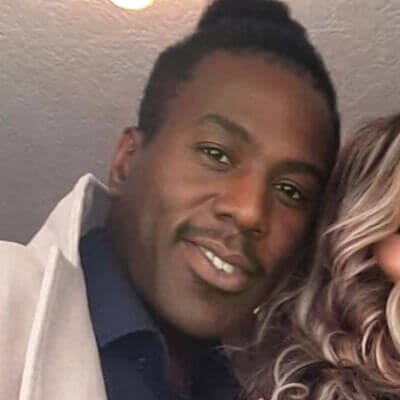 Tony Pemberton
Account Executive
Tony is an Account Executive on our Accounts team who joined in April 2022. He comes from a customer satisfaction background and has worked in various industries in the UK. He describes himself as old in body but a young at heart individual that loves spending time with his family, playing and watching football (Soccer if you're in the States!). He's also a bit of a movie junkie and gamer that has a love of anime.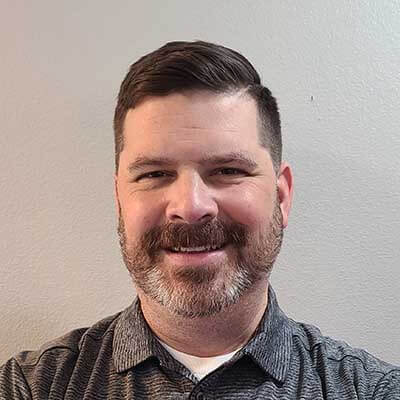 Trevor Thompson
Engineering Project Manager
Trevor's an Engineering Project Manager who joined the team in 2022.  Throughout his career, he's enjoyed working with people and finding great rewards in solving problems large and small. Outside of work, Trevor's Passions are Real Estate & Outdoor family activities like Skiing, Camping/Hiking and Motorcycling.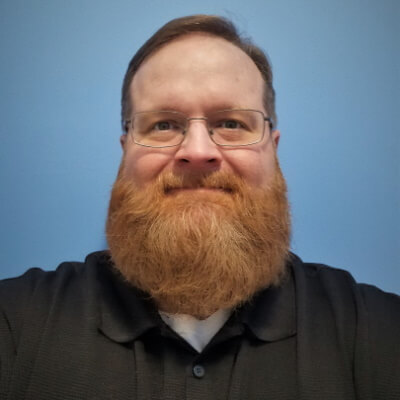 Wes Mitchell
Customer Engineer
Wes is one of our support engineers and has been with us since 2019. In Wes' spare time he enjoys wood working, gardening, fishing, college football, knife collecting and craft beer.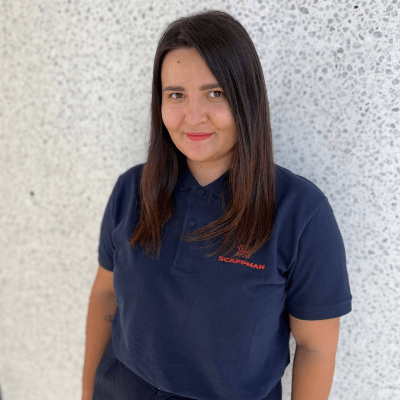 Yuliya Golia
Business Development Manager
Yuliya joined Patch My PC from Scappman. Evangelizing the latest technology and putting it to work is her personal driver. Working with the most advanced services and smart people on the client, partner and our own company side is what brings her up to speed every day. She is a sales / business development professional and has experience in communicating with SMEs and Enterprises across global markets & industries. Her hobbies include learning foreign languages, rural cycling, swimming and being close to nature with her loved ones.
As a company, we believe in a commitment to diversity in culture, gender, race, and religion. Not only because it is the right thing to do, but because we also desire to be successful in all areas of the world with all populations. We know that connecting with all types of customers globally and innovating products to meet those customers' needs requires diversity in our thoughts, experiences, and backgrounds. This inclusivity allows us to build a stronger team and gives us the opportunity to develop personally and professionally through learning from those around us.
"Values are drivers, with honesty and humility being at the forefront. Down-to-earth, fun work environment (GIFs used liberally)."
"Great work-life balance amazing team building safe place to work amazing culture!"
"It's truly rare to find a company that's willing to invest, and see its people as the most valuable resource, Patch My PC does."
"I do not kid when I tell people that I am the luckiest person to be able to work at Patch My PC."
"They are always looking to improve the lives of their employees and customers through innovation."
"From the CEO through to the leadership and colleagues; the company's values are demonstrated daily with every interaction."
"There is no competitive feeling between coworkers, success at Patch My PC is truly a team effort."
"I didn't know that a company like this could exist, let alone get the opportunity to work here."
"Everyone has such a great attitude towards working together and helping each other out."
"There are no shenanigans – the whole team is made up of individuals who I am happy to call my friends."
"Culture of trust, independence, and kindness. Everyone is focused on doing good work; no political games."
"There are so many incredibly clever people here, and it's awesome to be able to work alongside them."
"Culture of trust, independence, and kindness. Everyone is focused on doing good work; no political games."
"There are so many incredibly clever people here, and it's awesome to be able to work alongside them."
"There's wonderful support from all the staff, whether it be managers, team members, or engineers; it has a real family feel to it."
"No one in the team leaves the other without solving their problems, co-worker or a customer!"
"A company who cares about you and cares about volunteering and giving back."
CURRENT OPPORTUNITIES
All Positions are Remote / Work from Home