Patch My PC Home Updater - FAQ's
Have a question about our free home updater? This FAQ page answers many of the most common questions we get about our Home Updater. If you don't find what you need, you can always get in contact with our team using the
contact us
form.
What Are The System Requirements?
Uninstalling Patch My PC Updater
Patch My PC Updater is a portable application meaning that it doesn't install on your PC. To uninstall Patch My PC, simply delete PatchMyPC.exe.
Can I Export The Setting From The Options Menu?
Yes, you can use the "Export Settings To PatchMyPC.ini button in the options menu to export the current settings. This will download and configure a file named PatchMyPC.ini in the same folder as PatchMyPC.exe. If the PatchMyPC.ini file is in the same folder as PatchMyPC.exe, the settings will be configured on a new PC.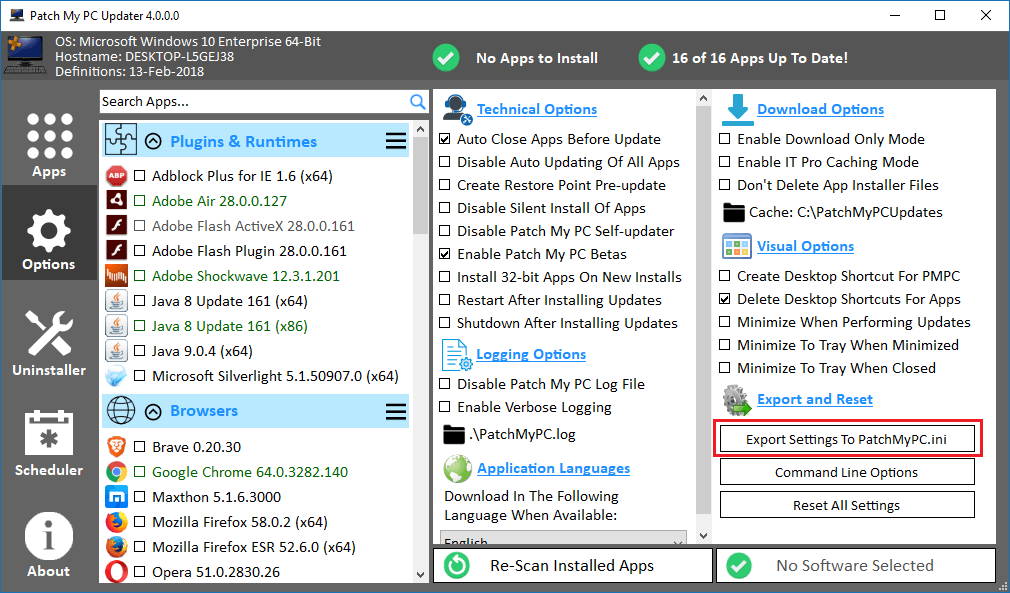 Adding Apps As Auto-Install?
Yes, you can right-click any application and choose the option "Disable auto updating of this app". This setting will make it so Patch My PC doesn't auto check that application for updating.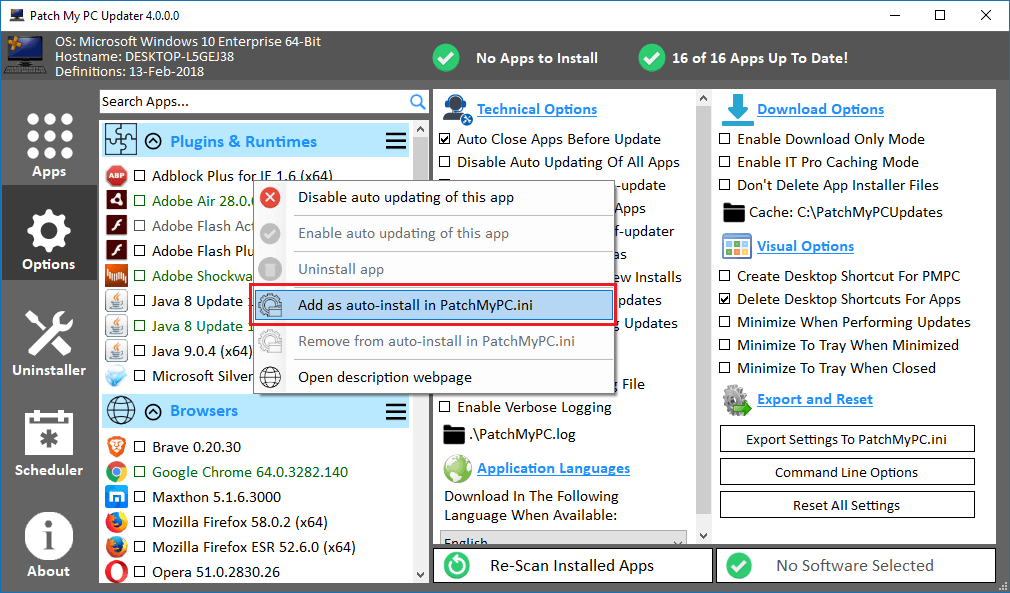 Disabling Auto Updating Of An App?
Yes, in the option panel, you can check any application you want to always skip in the "Don't Update These Apps:" section.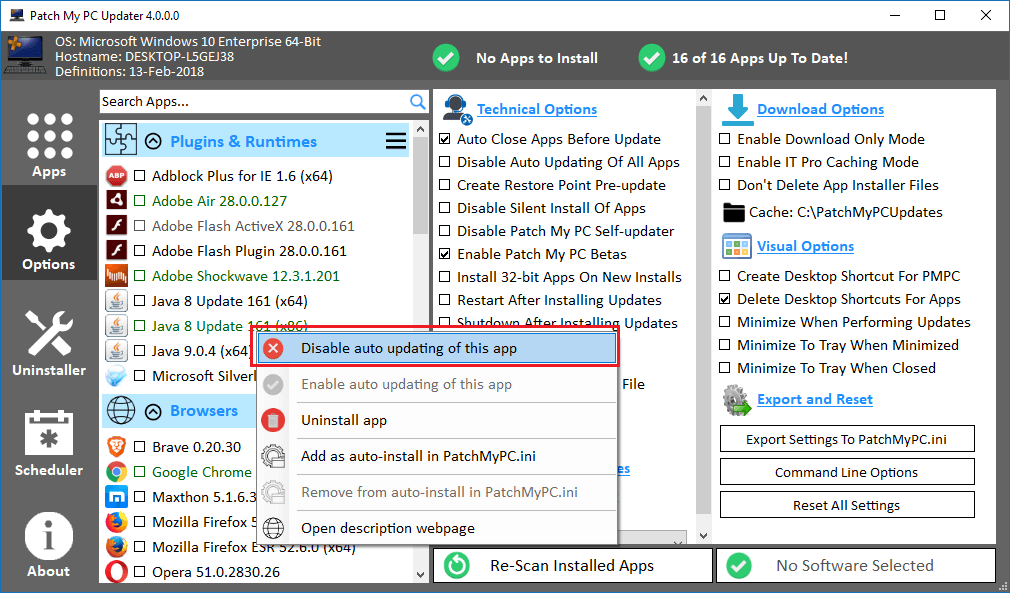 Can Patch My PC Updater Automatically Update Software On A Schedule?
Yes, Patch My PC Updater can be set to run on a schedule and update any outdated applications. Simply go to the Schedule tab and select how often and the options you would like to use.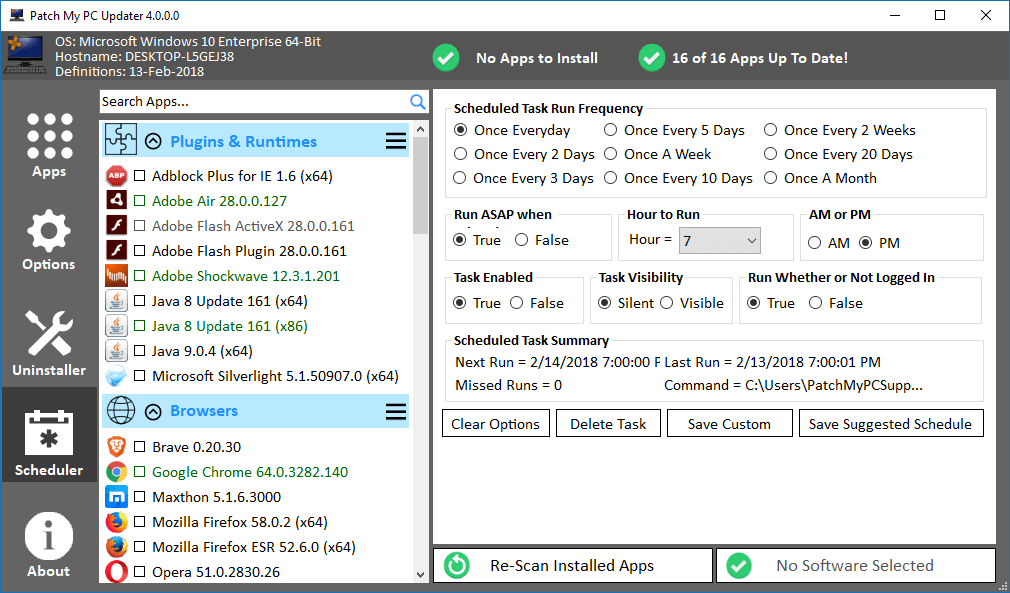 Does Patch My PC Updater Only Install Outdated Software?
No, you can actually use Patch My PC Updater to install applications even if they aren't currently install and outdated. Simply check the check box to the left of the application name to install any application even if it's not currently installed.
How Do I Update Patch My PC Updater To The Latest Version?
By default, Patch My PC Updater will automatically update if there is a newer version. You can disable the auto update feature in the option panel. You can also download the latest version from https://patchmypc.com/download
What Command Line Options Are Available?
/s (Will run any needed updates automatically with no graphical interface)
/auto (Will run any needed updates automatically with a graphical interface)
What Do The Colors Mean?
Green

 – means the application is installed and up to date

Red

 – means the application is installed but outdated

Black

 – means the application is not currently installed
How To Report A Bug / Request Feature