How to Automatically Create Applications in Microsoft Intune
One of our most popular UserVoice requests was to create and manage third-party applications in Intune automatically. The ability to automate the creation of Win32 applications has been on our radar since releasing our application management feature for Configuration Manager (SCCM).
We understand your time is valuable. Manually packaging third-party products such as Oracle Java, Google Chrome, Adobe Reader, etc. can be cumbersome and time-consuming.
How Automatic Creation of Applications in Intune Works
We make use of our Publisher tool for automating the creation of applications in Microsoft Intune. The process is very similar to how our Publisher can make creating third-party applications within Microsoft SCCM.
Step 1: Enable the products you would like to create Intune applications for: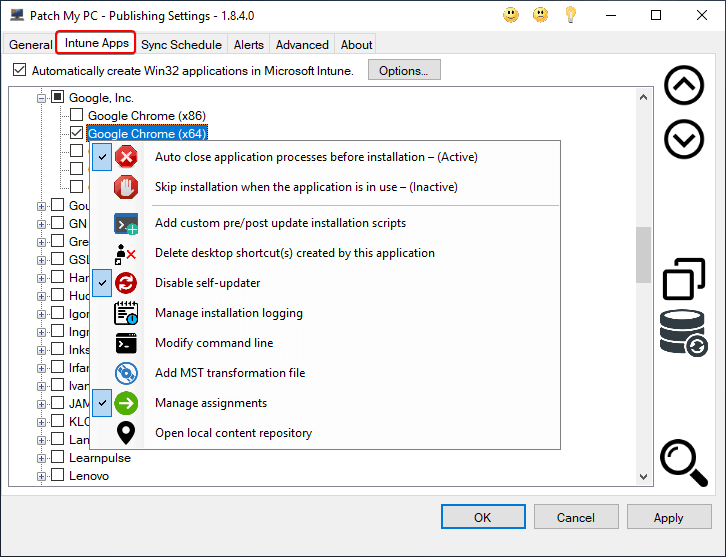 Step 2: Configure any custom installation options. These options will allow you to auto-create assignments, delete shortcuts, disable self-updates, and much more.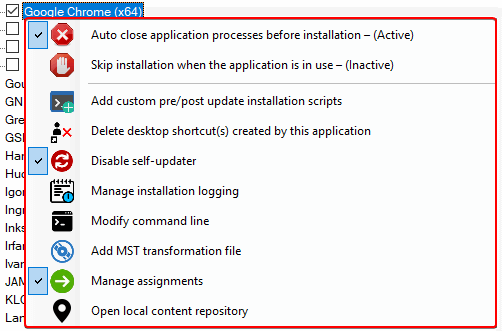 Step 3: Configure how often you want to sync new third-party applications and how to update the existing applications in Microsoft Intune.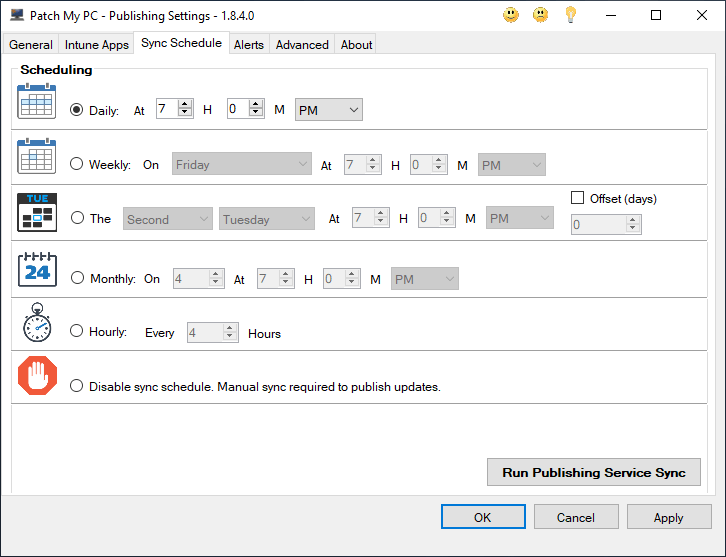 Step 4: Review, assign, or monitor the Win32 applications that are automatically created and maintained by Patch My PC. All applications created by our service will have icons, descriptions, categories giving end users a great experience in company portal.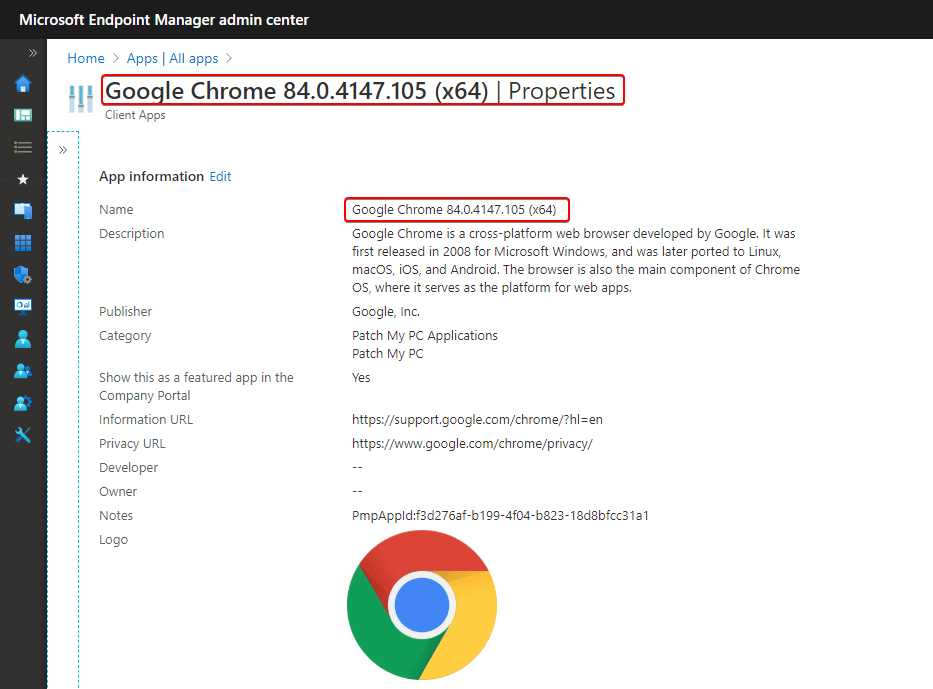 Step 5: Configure how you want your Intune applications to be updated when a newer version is available. By default, our service will automatically assign the latest version and remove assignments from the previous version. This setting allows you always to deploy the latest versions of applications using the company portal application.

Benefits of Automatically Creating Applications in Microsoft Intune
One of the most obvious benefits of having a tool to automate Win32 application creation is time savings. For example, the flowchart below is an image from the Microsoft Docs that shows the steps required to create a single Win32 application.
Flow to create .intunewin file for an Intune Application: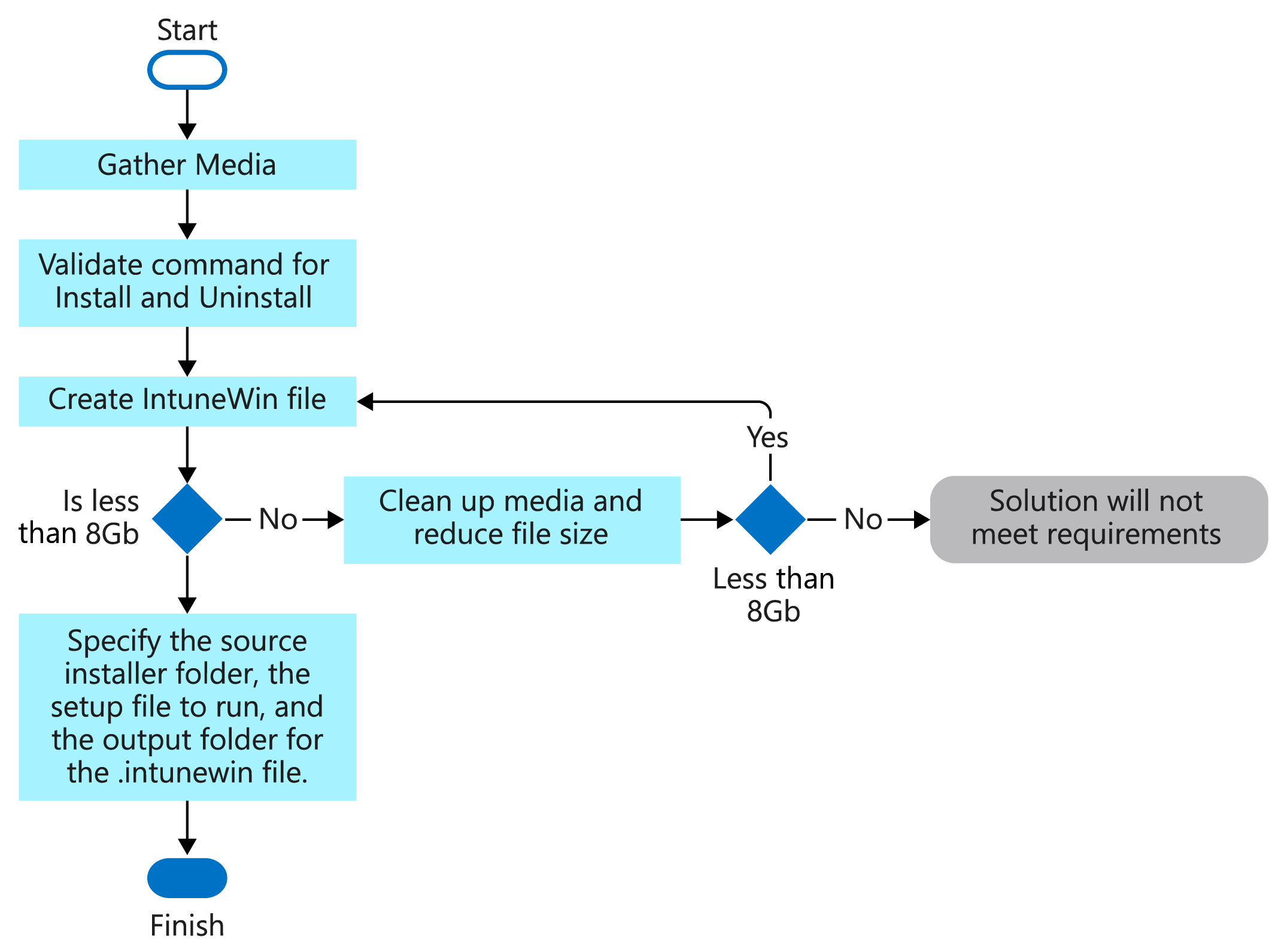 Flow to upload a Win32 application to Intune: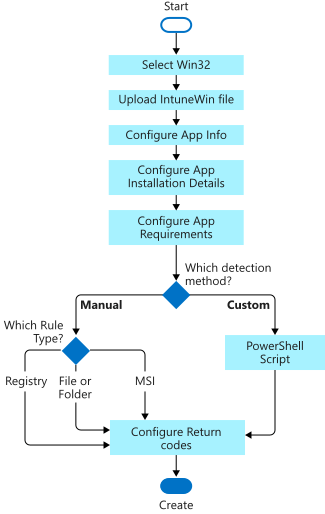 When comparing the process of creating an Intune application vs. Configuration Manager application creation, there are additional steps required for Intune. One additional step for Intune is using the Microsoft Win32 Content Prep Tool.
Schedule a Live Demo Today
You will see how easy it is to install, configure, and use our product
In the live demo, we will review:
Product Installation and Setup
Publishing third-party updates to ConfigMgr/Intune
Creating third-party applications in ConfigMgr/Intune
Deploying updates using Automatic Deployment Rules
Answer all your questions
Book a time to
get started!