Publisher Preview Channel
The Publisher Preview Channel provides the opportunity to try out new features before we release them to our Production Channel.
The topics covered in this article are below:
What to Expect
If you opt in to the Publisher Preview Channel, you will get the latest release of the preview build when it becomes available. More information about what features, improvements, and fixes have been released in preview can be found on the following page: Preview Release notes. While using the preview build, feel free to share your feedback or suggestions using the happy face or frown face in the publisher. Your feedback will help us make improvements and changes to the publisher.

General Cadence vs. Production Releases
Releases to the preview channel will occur before production channel releases. Production releases can contain multiple features, improvements, and fixes from Preview. Our release notes for production and preview releases can be found on the following page: Release History. 
How to Opt-In
If you would like to opt-in to the preview builds, you can do so by checking the Install preview builds box in the About tab. If you are opting into preview for the first time, you will need to select Upgrade Now to install that latest preview build.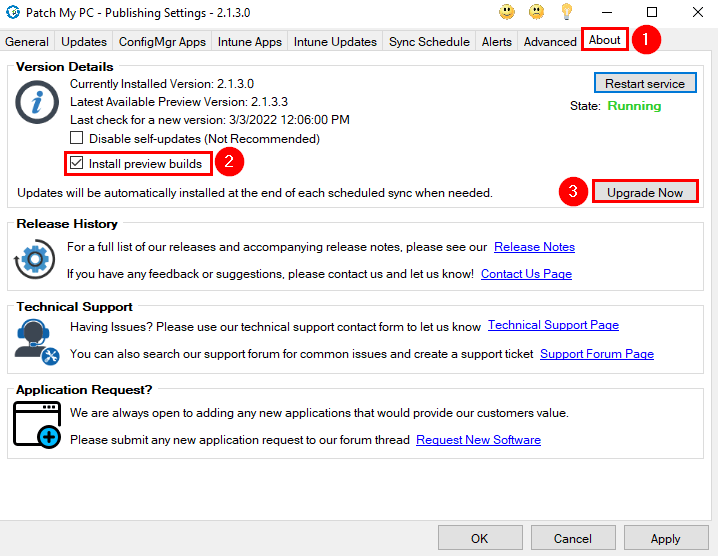 After upgrading to the latest preview build the new version will be on the title bar.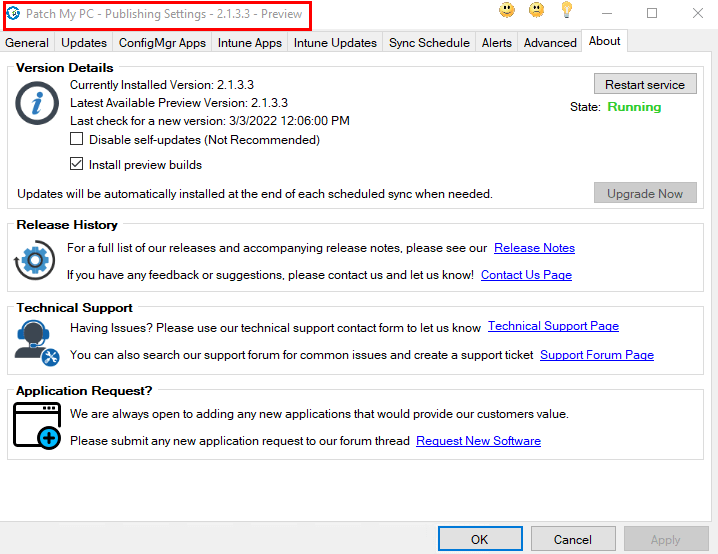 How to Opt-Out
If you currently have the Install preview builds options checked and would like to opt-out, you can do so by unchecking the option under the About tab. With that option unchecked you will no longer receive the latest preview builds of the publisher. When the next production build is released, you will be updated to latest version on the production channel.
Published On March 09, 2022