Forticlient VPN Online Installer
In this article, we will detail how to get the MSI required for the Forticlient VPN (MSI-x64) product in our catalog.
Currently, this product uses an "online installer". These type of installers are generally "stub" installers, where they download the real software installer from the Internet prior to starting the installation. Today, we cannot directly support online installers in our catalogue as they aren't reliable and invalidate our security measures. Therefore the steps in this article are necessary to support this product.
The steps cover the process of downloading the online installer, launching the process, extracting the MSI from the %ProgramData%, and placing the MSI in the Patch My PC Publisher Local Content Repository.
Topics covered in this article:
Download the Installer
The Forticlient VPN requires a manual download. Browse to Download Forticlient VPN, find the product and download it. 
The product we are looking for specifically, is highlighted below: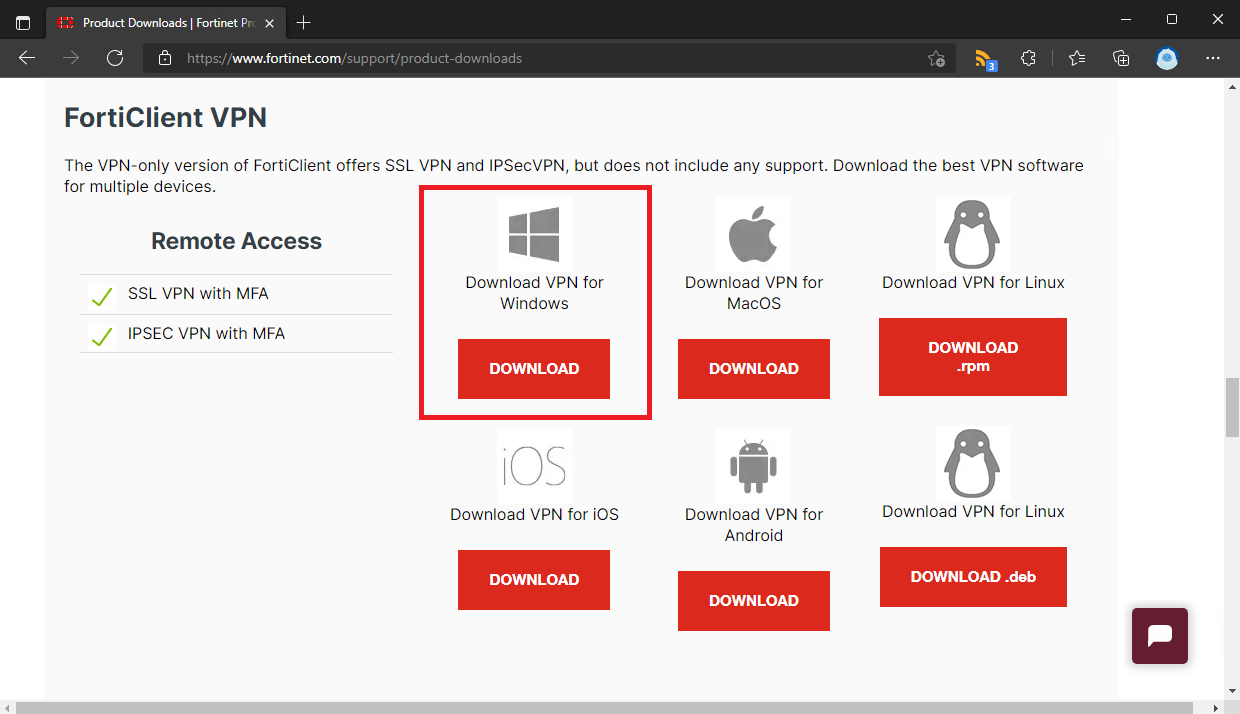 Extract the Installer and Grab the MSI
Once you have the online installer downloaded, you will have to extract it.

Running the FortiClientVPNOnlineInstaller exe will present you with a popup showing the download progress:

Once the download is finished, the installer will launch. Leave this open in the background for now.
With the installer open, navigate to %ProgramData%\Applications\Cache\{A0E304BB-C9D7-4B3A-99E8-A20C793DD374}\<version>

Copy the MSI file you see here and place it in your Local Content Repository set in  the Patch My PC Publisher Advanced tab: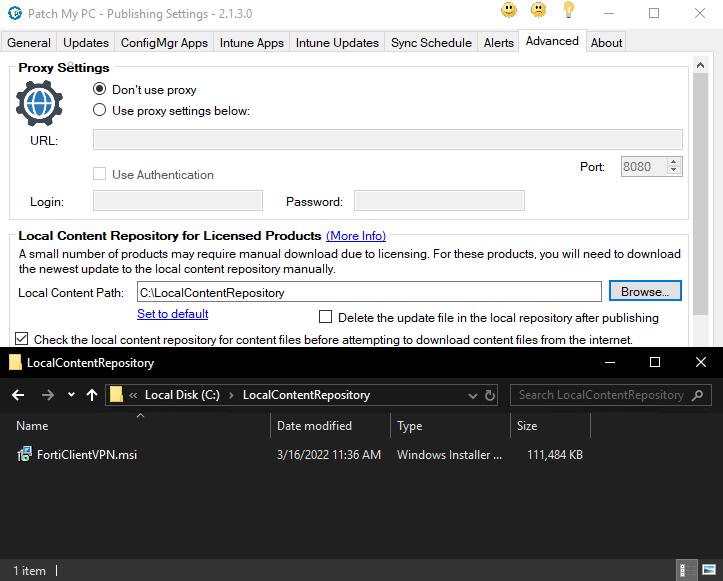 Published On March 21, 2022