Automated Application Management for Microsoft Endpoint Manager
Simplify third-party application management
Request Quote
Request Trial
Third-Party Patching for SCCM and Intune 
Easily extend Microsoft Configuration Manager (SCCM) and Intune to deploy and patch an extensive list of third-party applications. Let us handle the tedious task of packaging, testing, troubleshooting, and deploying third-party applications in your environment.
Save time, money, and improve security by automating the patching of third-party applications.
 &nbsp
Go Beyond Patching with App Management SCCM and Intune
Create SCCM and Intune Applications
Extend beyond patching, auto-create applications for the initial deployment of products in Microsoft SCCM and Intune. Including icons, keywords, description, and much more!
Deploy Using Task Sequences or Collections
Use existing installation methods within SCCM including task sequences and collection deployments for the initial installation of products.
The Ultimate Time Saver
SCCM and Intune administrators can handle more significant matters!
&nbsp
Schedule a Live Demo to See How It Works
Want to see how to streamline application management? Schedule a live demo today 
Have questions? Let our engineering team show you the setup process and answer any questions to help determine if our product is right for you.
In the live demo, we will review:

Book a time to get started.
Customer Testimonials
Don't take our word for it, over 2,100 organizations across over 6.6 million endpoints, trust our solution. Check out what they have to say with over 300 testimonials from different industries.
Compare Subscription Levels
We have four different subscription levels. Find out if Basic, Enterprise, Intune, or Enterprise Plus is best for your needs.
Product Roadmap
We move fast to address customer feedback. You can review our product roadmap to see what new features are coming soon.
Frequently Asked Questions
Do you have questions? Get answers to questions about resellers, discounts, multi-environment, client increases, support options, excluding devices, subscriptions and more!
Request a Quote
Please fill out the
quote request
form below. Quotes are generally sent within a few hours of us receiving the request.
Free Trial Download
Look interesting, try it out in your environment today! We have a full-access 
free-trial
that you can use for evaluation purposes.
Up-Front Pricing — No Hefty Support or Maintenance Fees
Enterprise
Automated Patching
Create SCCM applications

Create Intune applications
Enterprise Plus
Automated Patching & Base Installs
Microsoft Intune
Automated Intune App Management
Create SCCM applications

SCCM application patching
Trusted by Over 2,100 Enterprises on Over 6.6 Million Endpoints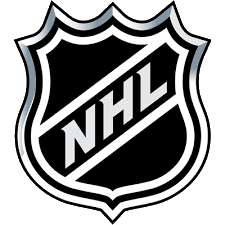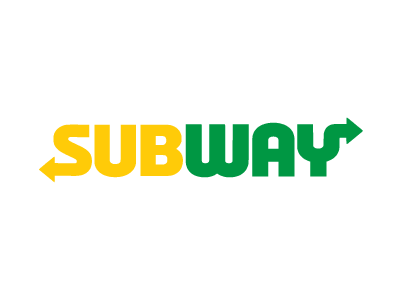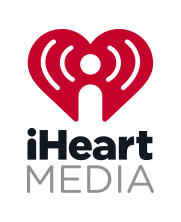 Don't Take It From Us - See What Our Customer Are Saying!
This was the easiest product to implement that I have ever used. And working with your company is always a pleasure.
It's been awesome and has met our needs perfectly. For ideas, etc. support has been super responsive and made the product worth its weight in gold over other competitors!
We are very satisfied with the product and the service we receive. We have had suggestions to add to the catalog and within a few days they were available. Good and solid product. We would highly recommend "Patch My PC" for SCCM/WSUS integration.
finally an excellent product 🙂
We originally decided just to stay on the scup catalog, and until this year was not using the other features. With the new base installation feature to deploy products via Software Center, we have found this really helps us keep things updated so much better. Awesome feature.
Since the day we implemented 3rd party app patching through Patch my PC we have achieved to have a more controlled but mainly fast way to update our clients. Compared to our previous packaging process which always took at least 1-2 weeks before an updated version of an app was available for deployment.
Each and every release seems to make the product better and saves me a tremendous amount of time not having to do the packaging of all of the apps in this catalog. I'm the sole Configuration Management Administrator for my company and using the Patch My PC Enterprise+ subscription has already reduced the amount of time spent managing applications significantly, and I look forward to deploying many of these applications as available apps in Software Center for my users to have the option of installing.
Our experience has been great! We used to use SCCM for Adobe and Java updates only, but now we are able to use it for all of our 3rd party software while still using SCCM. It has made our endpoints much more secure in an automatic way.
This is my 2nd company using PatchMyPC and it's been a tremendous aid in managing the 3rd party software updates. With the publishing service and an ADR, I can virtually forget about it.
This is one of the excellent support/product team I worked so far! I would say, you guys know very well your product when it comes to troubleshooting.
PatchMyPC is excellent is tool to manage third party update through SCCM. I'm completely satisfied.
The product is great, and the unlimited 30-day trial was key in selling this to the leadership. You are doing a great job with this.
We are replacing another enterprise patch solution with the PatchMyPC platform. PatchMyPC works better than I could have hoped. It has features that a system twice the cost lacks.
Wish all vendors were like you guys.
Prior to using Patch My PC's catalog, I used to spend hours porting updates into our environment taking time away from my other administrative tasks. Now I no longer have to keep on the lookout for new updates and scramble to add it to WSUS. The value is quickly realized in my work hours making this subscription easily pay for itself.