Digest Mismatch Due To Download URL Being Filtered by Firewall or Web Filter
If you received an error message in the
PatchMyPC.log
similar to the one shown below when publishing a third-party update this article should help.
Digest of the downloaded update doesn't match the digest from the catalog: Hash from catalog [0Io0A82tYc06ybySLZ1osB5VYzY=] doesnÔÇÖt match downloaded update hash of [YQMfSKsyclBqVjGnvRdBuoCCcvY=]
This error appears to be a known error. Please see our KB article https://patchmypc.com/digest-mismatch-download-filtered for the resolution.
Why the Hash Check?
Whenever we download an update file from a vendor's website to publish to WSUS/SCCM, we validate the
hash of the current binary downloaded
matches the
original hash within the catalog metadata
. This check ensures that
if a binary is compromised or changed
on vendors website, we will n
ot publish the software update
. We have a deep dive into our
security validation process here
.
Resolution to this Specific Hash Check Failure
If you received the error message above that links our to this article, that means the
hash check failed
, and
the downloaded file size was less than 100 kb
.When the downloaded file is
less than 100 kb
in size, this almost always correlates to a
web filter
or
firewall blocking the download
from the server that is running our publishing service.
Step 1
-
Open the PatchMyPC.log
from the
publishing service.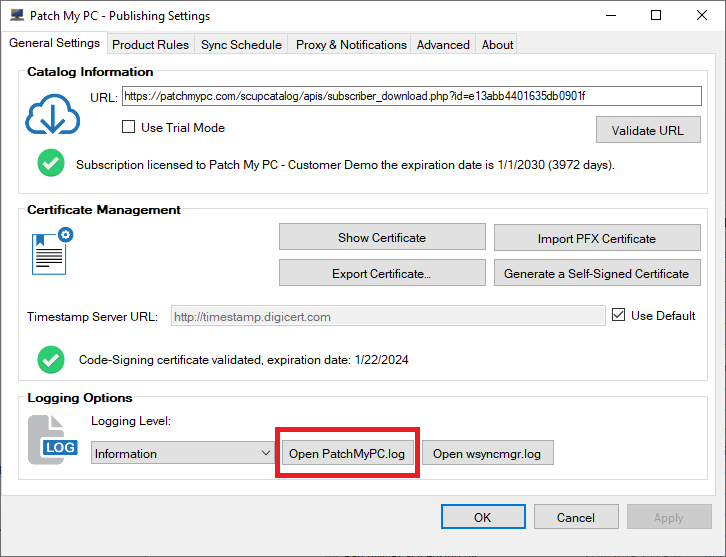 Step 2 -

Copy the download URL from the PatchMyPC.log
for any updates
receiving this hash error.
Step 3 - Paste the download URL into a web browser
on the same server running the publishing service and check if you receive an
error that a web filter is blocking the download
.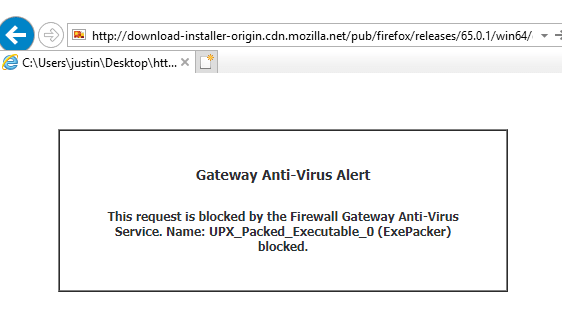 Step 4 -
You will need to get exceptions created for any downloads receiving this hash error for "
digest mismatch download filtered".